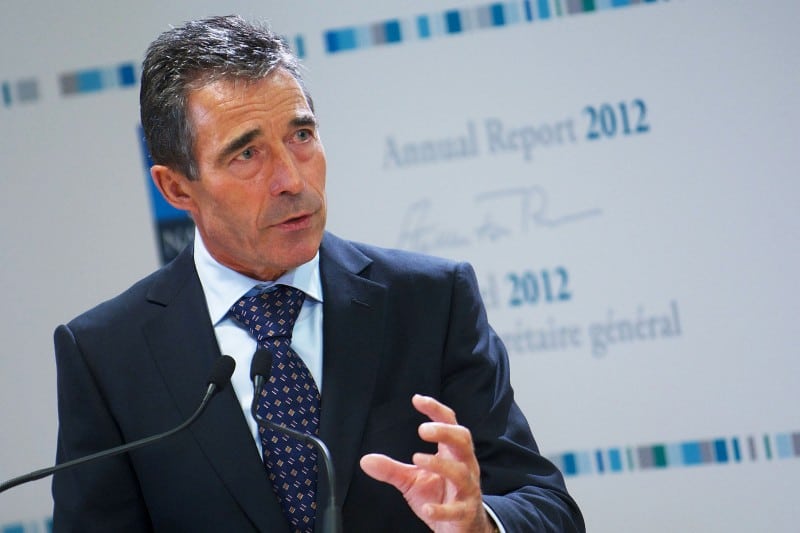 Nick Simeone/American Forces Press Service
NATO Secretary General Anders Fogh Rasmussen warned Monday that further cuts in defense spending by European nations risk reducing the continent's defense and security to "hot air," turning the alliance into what he called a "global spectator" rather than a real force on the world stage.
"The only way to avoid this is by holding the line on defense spending and to start reinvesting in security as soon as our economies recover," he told a meeting in Brussels of the European Parliament's Committee on Foreign Affairs.

Rasmussen said European nations should not become absorbed by their own domestic issues, including sluggish economies that have contributed to defense cuts, and instead develop a "truly global perspective" to respond to crises further away from home. "Having the right capabilities is important, but it is not enough," he said. "We must also have the political will to use them, to deal with security challenges on Europe's doorstep, to help manage crises further away that might affect us here at home, and to better share the security burden with our North American allies."

Meanwhile, he said, European nations need to make better use of what they have – "to do more together as Europeans – within the European Union and within NATO – to deliver the critical defense capabilities that are too expensive for any individual country to deliver alone."

It was the latest in a series of warnings over the past several years by Rasmussen that further cuts by European governments in defense spending could put NATO's viability at risk. In 2011, Rasmussen said the trend suggested the continent was headed toward getting out of the security business entirely, pointing out that European nations had cut their defense budgets by $45 billion – the equivalent of Germany's entire annual defense budget – while U.S contributions to NATO had increased from about half of total alliance spending to close to 75 percent.

Those comments were followed by a blunt warning from then-U.S. Defense Secretary Robert M. Gates, who said NATO risked "irrelevance" and a "dismal future" if alliance members were not seen as "serious and capable partners in their own defense."

Today, Rasmussen said soft power alone really is no power at all."Without hard capabilities to back up its diplomacy, Europe will lack credibility and influence," he added. "It will risk being a global spectator, rather than the powerful global actor that it can be and should be."
Main Image: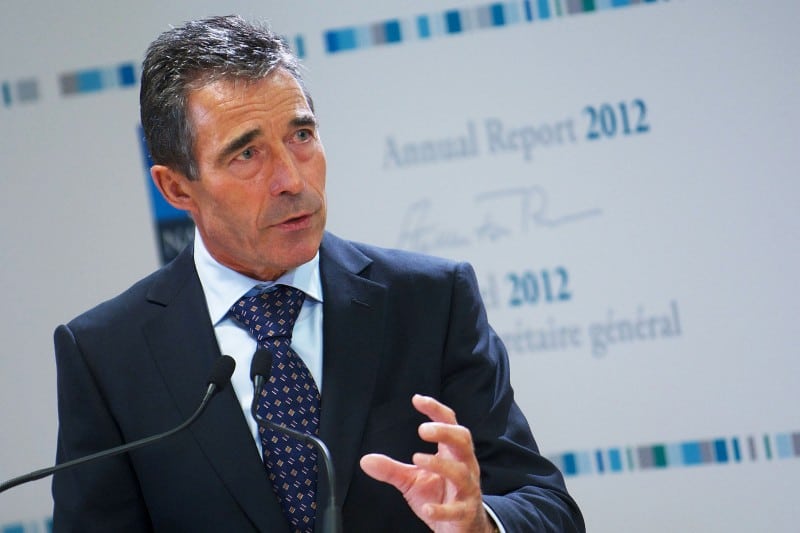 Thumbnail Image: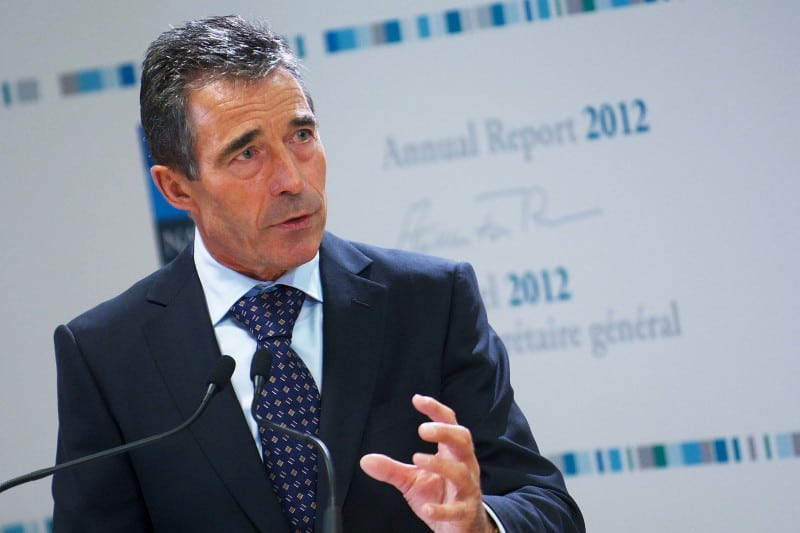 Main Image Credit:
NATO SECRETARY GENERAL ANDERS FOGH RASMUSSEN. NATO FILE PHOTO.