NATIONAL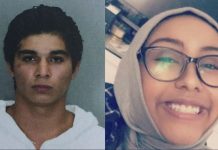 Sterling - Final farewells and funeral prayers were said for seventeen-year-old Nabra Hassanen of Reston, Virginia. In a tremendous outpouring of support and compassion, nearly five thousand American Muslims, family and...
(Hancock, NY) On Wednesday, June 14, 2017, the Honorable Judge Curtis L Collier, Senior Judge, pronounced the sentence for terror plot mastermind, Robert Rankin Doggart of Signal Mountain, TN. The 66-year-old...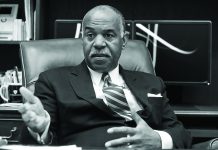 An appeals court from the U.S. state of Virginia refused to reinstate President Donald Trump's temporary travel ban on travellers from six Muslim-majority nations, stating it was rooted in "intolerance". The 4th...
WORLD
The European Commission has launched legal action against three EU member states, claiming Poland, Hungary, and Czech Republic have not "taken the necessary action"...
French energy giant Total defied U.S. pressure on July 10 by signing a multi-billion-dollar gas deal with Iran, the first by a European firm...
Turkish President Recep Tayyip Erdogan has said that Turkey will never permit a Kurdish state to be established close to its borders and will...
The situation escalates in Syria following the U.S. aviation attack against an Su-22 belonging to the country's national air force. On Sunday, June18, a U.S....
There are questions that simply won't go away. The one that followed Angela Merkel around her two-stop visit to Latin America was whether she...
(Washington, DC) On May 2, 2017, The Muslims of America, Inc. (TMOA) held a press conference at the National Press Club in Washington, DC...
Given Prince's past connections to Trump, his recommendations could have some measure of influence. Displaying what one commentator called "sheer 19th century bloodlust and...
MANILA – Philippine President Rodrigo Duterte threatened to impose martial law nationwide to combat the rising threat of terrorism after extremist militants rampaged through...
OPINION
"Every soul will taste death…." (Holy Quran 3:185).  Oft times when we think of mawt, thoughts of growing old and passing away peacefully or...
Showkat Nanda grew up hard in Indian-run Kashmir, a child of war, iron-fisted rule and relentless tragedy. He was seven years old in 1989 when...
February is the time of the year in America when politically and socially astute minds turn to the observance of African American History month....
LATEST ARTICLES
U.S. President Donald Trump says a recent Syria ceasefire deal brokered by the U.S. and Russia shows his meeting with Russian President Vladimir Putin was a success. "By having dialogue we were...
Tens of thousands descended on Hamburg, challenging policies put forth by Trump-type nationalists and Europe's neoliberal elites. With the focus on dramatic images of German riot police using tear gas and high-powered...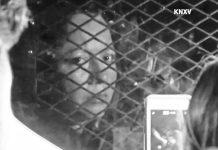 About half of the immigrants arrested in early government raids under the Trump administration had either no criminal convictions or had committed minor traffic offenses, according to Immigration and Customs Enforcement...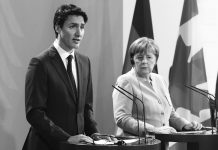 BRUSSELS — Canada's deeply entrenched role in the fight against global extremism is more focused these days on intelligence-gathering — and sharing — than on putting more boots on the ground...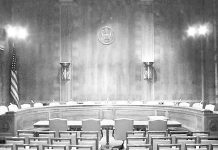 The Senate Judiciary Committee held a hearing on Tuesday, May 2, to address the rise in hate crimes against minorities, but they left out a critical group. There was no Muslim on...