NATIONAL
By Shazia A. Alim On February 14, 2018 a tragedy occurred within our country, erasing the smile of many parents, grandparents,and siblingings who lost their beloved children, grandchildren, brothers, and sisters in...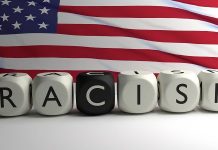 It is difficult to debate the deep-rooted racism in America as being exaggerated and non-existent when there are states like Tennessee handing out fines for braiding hair without a license. The...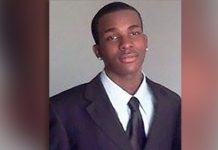 Sacramento's faith-based community organizes town hall discussion SACRAMENTO, Calif. (KCRA) — Hundreds gathered at Sacramento's SALAM Islamic Center Wednesday to discuss the shooting death of Stephon Clark and to look for solutions to...
WORLD
Jesus, son of the Virgin Mary, (peace be upon them both) was sent down as a holy messenger of Almighty God. He brought God's...
The arrival of 415 U.S. troops in Panama was part of a bilateral deal signed between the Panamanian and U.S. governments, called "New Horizons",...
According to reports, more than 43,000 Cameroonians have crossed the border from Cameroon into Nigeria, as the government crackdown on Anglophone separatists continues in...
The APO Group on behalf of United Nations (UN) distributed the following Joint Statement of the African Union and the United Nations on Guinea-Bissau: The...
Srinagar, Indian-Occupied Kashmir – Government workers in Indian-administered Kashmir have decried a government ban prohibiting them and their families from expressing political opinions on...
When a group of bipartisan Senators met with President Donald Trump about an immigration bill, it is doubtful that they were prepared for the...
Muslim leaders condemned U.S. President Donald Trump's recognition of Jerusalem as the capital of Israel on December 6, and called on the world to...
Srinagar, Indian-administered Kashmir - The state-run human rights commission has told the government in Kashmir to investigate at least 2,080 unmarked mass graves discovered...
OPINION
Is there a clandestine plot by shadowy groups of Muslims to infiltrate the United States legal system with Shari'ah? That is what the multi...
By Jemille Wasi, M.D. In America, we take pride in the fact that the medical services we provide are among the most advanced in the...
By Muhammad Ismail Hussain What does US President Donald Trump's announcement recognizing Jerusalem as the capital of Israel and an Zionist Evangelical Theologian named C.I....
LATEST ARTICLES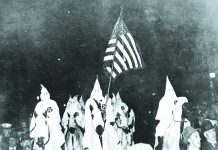 On November 15, 2017, Yahoo News published a pictorial collage entitled, "Hate in America: A look under the hood".  The presentation implied that American hatred began prior to its official establishment...
If nothing else can be claimed in a positive sense about America today, it's the fact that Trumpism has American citizens more engaged in the conversations of politics, religion, economics, lifestyles,...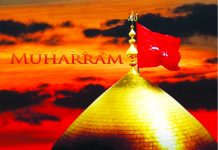 By Aisha B. Hamid Ashura, or the 10th of Muharram, was commemorated by millions of Muslims around the world earlier this month. In particular, lovers of Imam Hussain and the family of...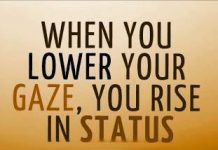 "And say to the believing women that they should lower their gaze and guard their modesty; that they should not display their beauty and ornaments except what appear thereof; that they...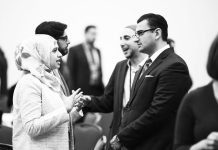 A small group of powerful U.S. Muslims has been a silent force in philanthropy for years. But with Donald Trump in the White House, they can't stay in the shadows any...