NATIONAL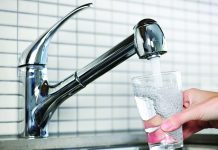 Drinking water for more than 170 million Americans contains radioactive elements at levels that may increase the risk of cancer, according to an EWG, Environmental Working Group, analysis of 2010 to...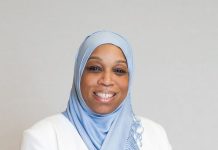 SPRINGFIELD – The conventional political wisdom is that Attorney Tahirah Amatul-Wadud should wait until Congressman Richard Neal decides to retire and not seek another term in office. Her challenge will trigger...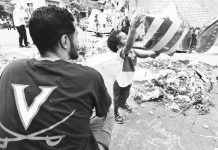 Growing up, we were told that if a bird walked like a duck, quacked like a duck, then it was a duck. However, even in this age of technological advancement when...
WORLD
According to reports, more than 43,000 Cameroonians have crossed the border from Cameroon into Nigeria, as the government crackdown on Anglophone separatists continues in...
The APO Group on behalf of United Nations (UN) distributed the following Joint Statement of the African Union and the United Nations on Guinea-Bissau: The...
Srinagar, Indian-Occupied Kashmir – Government workers in Indian-administered Kashmir have decried a government ban prohibiting them and their families from expressing political opinions on...
When a group of bipartisan Senators met with President Donald Trump about an immigration bill, it is doubtful that they were prepared for the...
Muslim leaders condemned U.S. President Donald Trump's recognition of Jerusalem as the capital of Israel on December 6, and called on the world to...
Srinagar, Indian-administered Kashmir - The state-run human rights commission has told the government in Kashmir to investigate at least 2,080 unmarked mass graves discovered...
Americans as a whole have lost their way from the path that their forefathers had put them upon when they penned the "laws" of...
The Muslims of America, Inc. denounces, in the strongest of terms, the attempted terrorist attack that occurred in New York City on Monday, December...
OPINION
Is there a clandestine plot by shadowy groups of Muslims to infiltrate the United States legal system with Shari'ah? That is what the multi...
By Muhammad Ismail Hussain What does US President Donald Trump's announcement recognizing Jerusalem as the capital of Israel and an Zionist Evangelical Theologian named C.I....
"Black Identity Extremists". No one knows who they are, where they can be found or what the label even means. It is where the...
LATEST ARTICLES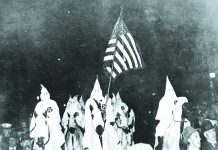 On November 15, 2017, Yahoo News published a pictorial collage entitled, "Hate in America: A look under the hood".  The presentation implied that American hatred began prior to its official establishment...
If nothing else can be claimed in a positive sense about America today, it's the fact that Trumpism has American citizens more engaged in the conversations of politics, religion, economics, lifestyles,...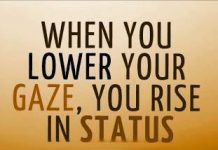 "And say to the believing women that they should lower their gaze and guard their modesty; that they should not display their beauty and ornaments except what appear thereof; that they...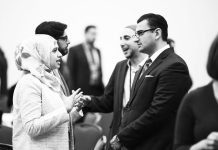 A small group of powerful U.S. Muslims has been a silent force in philanthropy for years. But with Donald Trump in the White House, they can't stay in the shadows any...
Ra'd is the Arabic term for thunder. Allah the Almighty created the Malaa'ika (Angels) for whom He designated specific tasks. Brother Ra'd is the angel whose task is to control the...