NATIONAL
https://www.youtube.com/watch?v=FmzUPBkj460 Excitement rippled through Western Massachusetts after Tahirah Amatul- Wadud publicly announced her candidacy for the First Congressional District on December 19, 2017, in a three-stop launch tour throughout the district. Amatul-Wadud...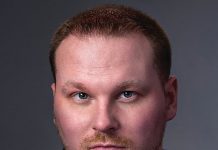 By Hussein Adams As we welcome the New Year, we reflect on the serious challenges that have arisen since a U.S. presidential candidate and now President publicly announced, then executed, his plan...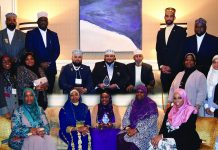 (Washington DC) The American Muslim community of Islamberg received the Community Champion Award at the Muslim Advocates annual dinner held on Sunday, November 12, in Washington, DC. The award honored Islamberg...
WORLD
Muslim leaders condemned U.S. President Donald Trump's recognition of Jerusalem as the capital of Israel on December 6, and called on the world to...
Srinagar, Indian-administered Kashmir - The state-run human rights commission has told the government in Kashmir to investigate at least 2,080 unmarked mass graves discovered...
Americans as a whole have lost their way from the path that their forefathers had put them upon when they penned the "laws" of...
The Muslims of America, Inc. denounces, in the strongest of terms, the attempted terrorist attack that occurred in New York City on Monday, December...
"Black Identity Extremists". No one knows who they are, where they can be found or what the label even means. It is where the...
Ret. General Michael Flynn pleaded guilty to one count of lying to the FBI. The court documents indicated multiple officials of the Trump presidential...
Today Muslims are afflicted with a plethora of non-qualified, yet heavily funded Muslims with self-serving agendas masquerading as Islamic scholars or leaders, an extremely...
Human rights abuses in the Indian-administered Jammu and Kashmir state are an ongoing issue. The abuses range from mass killings, enforced disappearances, torture, rape...
OPINION
By Muhammad Ismail Hussain What does US President Donald Trump's announcement recognizing Jerusalem as the capital of Israel and an Zionist Evangelical Theologian named C.I....
On November 15, 2017, Yahoo News published a pictorial collage entitled, "Hate in America: A look under the hood".  The presentation implied that American...
Daesh, also known as ISIS, ISIL, and Al Qaeda (Al Nusra, Boko Haram, and Al Shabab are all offshoots of Al Qaeda), was birthed...
LATEST ARTICLES
If nothing else can be claimed in a positive sense about America today, it's the fact that Trumpism has American citizens more engaged in the conversations of politics, religion, economics, lifestyles,...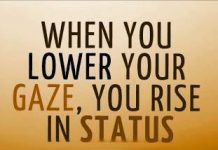 "And say to the believing women that they should lower their gaze and guard their modesty; that they should not display their beauty and ornaments except what appear thereof; that they...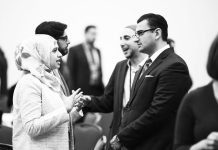 A small group of powerful U.S. Muslims has been a silent force in philanthropy for years. But with Donald Trump in the White House, they can't stay in the shadows any...
Ra'd is the Arabic term for thunder. Allah the Almighty created the Malaa'ika (Angels) for whom He designated specific tasks. Brother Ra'd is the angel whose task is to control the...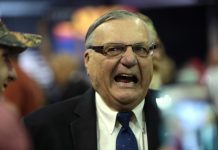 For 24 years, Joseph Michael Arpaio served as the Sheriff of Maricopa County, Arizona.  Arpaio was spared a jail sentence after being convicted of criminal contempt, when recently pardoned by President...