NATIONAL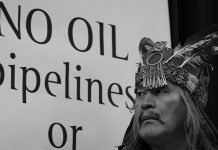 Indigenous leaders hailed the revocation of permits for Enbridge Inc.'s Northern Gateway oil pipeline through British Columbia as a victory for adequate consultation. While the project could still go on, it will...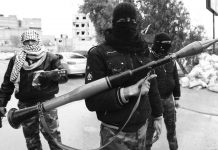 A large cache of U.S.-made ammunition has been discovered in a house abandoned by the Jabhat Fateh al-Sham (also known as al-Nusra Front) fighters. "The video appeared online on July 4 and...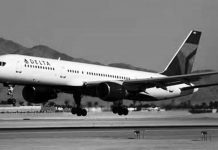 A Muslim American couple was removed from a Delta Airlines plane after a flight crew member complained to the pilot that she had become suspicious over their appearance. The couple was returning...
WORLD
Drug prohibition policies implemented by nations across the world do not seek to criminalize the consumption of narcotics, rather it seeks to criminalize working...
Brazil's lower house  of congress has voted to impeach President Dilma Rousseff, delivering a major blow to a long-embattled leader  whose supporters repeatedly argued...
Russia, Saudi Arabia, Venezuela and Qatar announced Feb. 23  that they've agreed on a plan to freeze oil production at current levels to help...
The eastern German city of Dresden paid its respects to the victims of the devastating allied bomb attack which was carried out 71 years...
Russian Prime Minister Dmitry Medvedev has said tensions between Russia and the West have reached Cold War levels. Other leaders also warned of dangerous...
YAOUNDE, Cameroon — As Cameroon's young people prepared to observe national youth day on February 11, many were questioning their future. As the week...
A controversy with Ecuador's Armed Forces that led President Rafael Correa to dismiss top military commanders for disobedience has sparked a new round of...
Venezuelan shopping centers are scaling back hours of operation, causing an uproar among consumers, in the wake of the government's move to reduce their...
OPINION
"Hijabis", as the term has now been coined, are Muslim women who cover their heads out of obedience to Allah and respect to their...
On February 3, 2016, President Obama visited Masjid Al-Rahmah, also known as The Islamic Society of Baltimore.  The Islamic Society of Baltimore, located in...
The toxic atmosphere of Islamophobia in the United States is saturating all communities and affecting the lives of every American. Incidents of violence and...
LATEST ARTICLES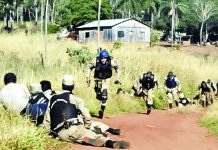 A court in Paraguay has sentenced 11 farmers to between four and 35 years in prison for the deaths of 17 people during clashes over land reform . The case has...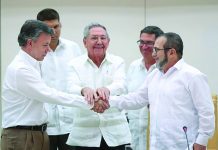 A Colombian high court has backed a government bill to hold a popular referendum on a peace deal being negotiated with rebels of the Revolutionary Armed Forces of Colombia (FARC). After hours...
A leaked 'Panama Papers' communication attributed to an Israeli lawmaker stated that Saudi King Salman bin Abdulaziz al Saud bankrolled the election campaign of Israeli Prime Minister Benjamin Netanyahu to the...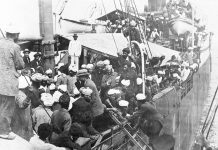 Prime Minister Justin Trudeau will offer an apology in the House of Commons on May 18, almost 102 years after the Komagata Maru incident, where the government of the day turned...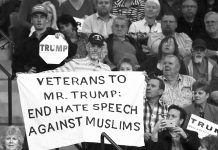 Jim Driscoll is the quintessential all-American. He has a PhD from Cornell, was a star football player at Harvard, was awarded a Bronze Star for fighting in Vietnam, and was on...