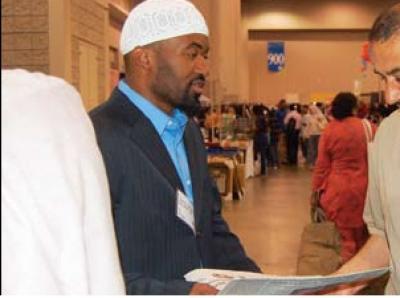 The Islamic Post
It has been discovered that El Gilani Methodology (EGM) of Quranic therapy can and has cured victims of H1N1, also known as swine flu. In one such case, Raieesah Begum, who attends Luzerne Community College in Scranton, PA, was cured of this dreadful, and deadly, affliction.
"Earlier this month, I contracted the H1N1 virus while at school," said Raieesah Begum. "Because there had been numerous cases of H1N1 at my school, the medical staff there had informed both students and staff of the unique symptoms of the virus and the precautions to take to avoid contracting it. But unfortunately, several of my classmates contracted the virus and spread it to me."
She continues: "The virus struck very quickly. Within one hour's time, I went from feeling normal, to having such agonizing pain in my back, legs and head that I could only manage to walk very slowly while hunched over.
"Extreme chills, high fever, vomiting and fatigue soon followed leaving me bed-ridden for days. I took flu medications, natural antibiotics, and drank herbal teas, none of which did a thing to alleviate my symptoms.
"I then contacted El Sheikh Syed Mubarik Ali Shah Gilani for an EGM prescription. All Praise to the One Almighty Creator, after commencing the formula of prayers and recitation given to me by El Sheikh, I was able to get out of bed the very next day. The following week, I had recovered sufficiently to return to school full time."
EGM was founded over three decades ago by El Sheikh Syed Mubarik Ali Shah Gilani, a Muslim scientist, and is also a cure for AIDS and other so-called incurable diseases, when the remedy is applied in the proper manner. The methodology relies on the power and might of Allah, the Most High, and is rendered by EGM practitioners for the sole pleasure of Almighty Allah. This is done free of charge.
Recently, Samia A. Haqq of Ahmadabad West in Red House, VA, was diagnosed with cancer and given only months to live as she had not received medical treatment in the early stages of the disease. However, after contacting El Sheikh for treatment via EGM, today she is thankful to be fully cured of all cancer.
It was in 1976-77 that El Sheikh Gilani, the Vice Chancellor of the International Quranic University , first demonstrated and documented the healing qualities of Holy Quran before a distinguished assembly of renowned doctors and psychiatrists, at the Psychiatric Research Center of Shahar Hospital, in Taif, Saudi Arabia. More than thirty-nine patients suffering from various mental and physical diseases were healed over the course of the 11 month demonstration. Members of the Saudi Royal Family monitored the project closely and they too witnessed its achievements.
More information on this extraordinary discovery and Raieesah Begum's remarkable recovery will be detailed and forthcoming in the next edition of the Islamic Post.
For further information contact:
Dr. Jemille Smith,
[email protected]
Dean, Abdul Qadir Gilani Sufi Institute
Village of Holy Islamville
York, South Carolina 29745
Main Image: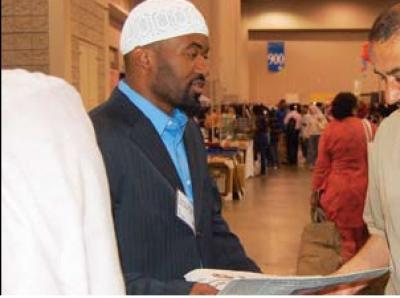 Thumbnail Image: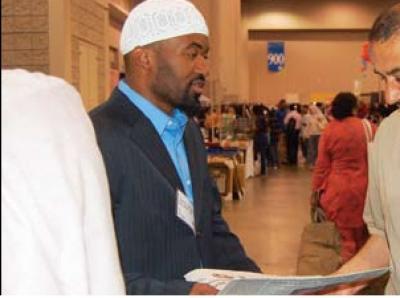 Main Image Credit:
Dr. Jemille Smith