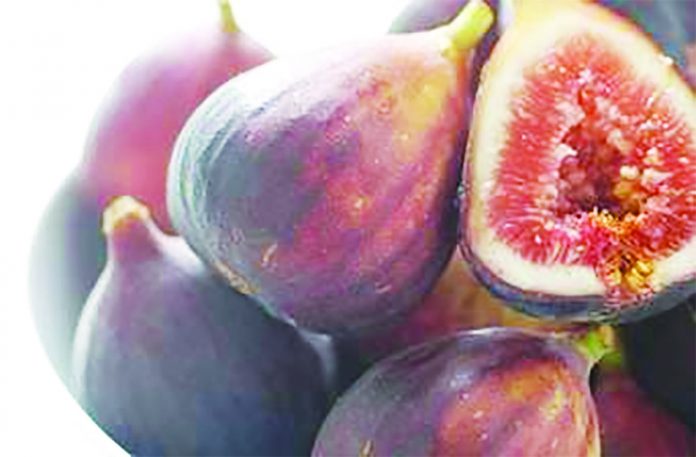 Grab some fresh and natural fig extract and then use it for your skin. This is actually an innovative way of skincare. Fig extract has hydrating properties that are very helpful and thus effective for your skin and not to mention, fig extract is a great way to hydrate that effectively tightens the skin pores. It's full of vitamin A, plus beta carotene. Furthermore, it provides enzymatic exfoliation action, which is absolutely 10 times more beneficial than papaya.
Skin Exfoliators- Fresh fig peels can make amazing gentle exfoliators. It has an active enzyme that could possibly help to clear out dead, old skin debris from the skin surface; precisely just how the papaya exfoliates your skin. Wash and clean the fig peels and then you can scrub it directly on your skin for flawless, smooth and glowing skin.
Facial Mask – Fig is also beneficial as a face mask. Cut the fig in two and scrape away the flesh, then mash deeply using a fork. Spread some on the skin and let it stay no longer than 5 minutes; due to the fig's high enzyme content, only five minutes is required. Rinse off.
Moisturizer – Figs are generally used today to moisturize skin, thus restoring its suppleness. Additionally, figs help alleviate cracked lips and early wrinkles. Figs have outstanding natural moisture properties because each fruit contains approximately three-fourth cup of water.
Figs as Healthy Laxative – Consuming fresh figs are extremely beneficial to your stomach. A fig fruit is extremely loaded with fibers and healthy anti-oxidants that help to flush away all the unnecessary toxins and wastes inside your body. However, though figs offer natural treatments for skin and can be a healthy laxative to fight constipation, expert advice is still recommended. For example, a diabetic must refrain from eating figs for it has sugar that might trigger the disease. For the person who has severe acne and pimple problems, figs are good but a doctor's advice is still needed.