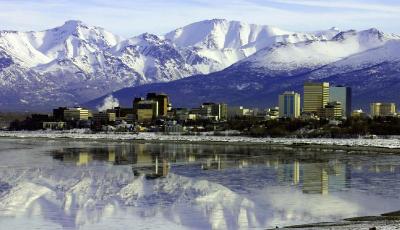 The Islamic Post
Earlier this month the Anchorage NAACP (National Association for the Advancement of Colored People) Multi-Cultural Youth Council held a meeting at the Rasmuson hall of the University of Alaska at Anchorage. The meeting ushered in the ACT-SO and Youth Council 2009-2010 year.
Among the meeting's organizers were Jimmy McClain Jr., Youth Council Advisor for the NAACP in Anchorage, and Andrea Antoine ACT-SO Chairperson. ACT-SO (an acronym for Academic, Cultural, Technological, and Scientific Olympics) is a year-long enrichment program offered by the NAACP designed to recruit, stimulate, improve and encourage high academic and cultural achievement among African-American high school students. This program culminates in an annual competition that currently includes 26 categories of competition in the sciences, humanities, business, and performing and visual arts.
The focus of the Youth Council is to effect a change in the hearts and minds of African-American high school students who are so greatly outnumbered in the Anchorage school district. In the year 2007 the enrollment of minorities made up roughly 43%, while African-American students made up only 3.8% in a school district that is 57.2% white, making them the smallest ethnic group in the Anchorage School District.
Amid this stark demographic contrast, the problems facing African-American youth are great. They find themselves lost in the proverbial "sauce," with few positive role models in their community and a sparse college enrollment. Due to the disparaging demographic, the youth are turning their eyes away from a fruitful academic future, and loosing optimism for life after high school.
Proof of this situation is the waning number of African-American high school students who have completed the SAT. This does not reflect an inability of the students to pass the SAT but a lack of concern for the future.
The NAACP's Youth Council Labors against this trend, by giving a refreshing boost to students through community activities, SAT prep and fee waivers. The council also provides help to students and their families who are making the transition from high school into college with grant writing and FAFSA seminars. They also assist with scholarship recommendations for students who are African-American.
But among the tireless hours of work put in by Jimmy McClain Jr. and Andrea Antoine, the greatest gift that they give is the pride, self esteem, and companionship that they provide on an individual basis every day. With Jimmy and Andrea working for our future, the youth have a fighting chance. With their work, today's youth will be tomorrow's leaders.' God willing.
Main Image: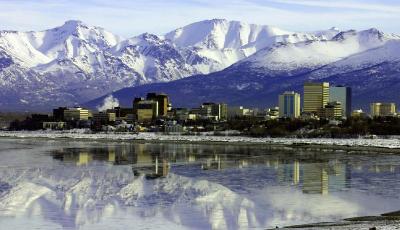 Thumbnail Image: