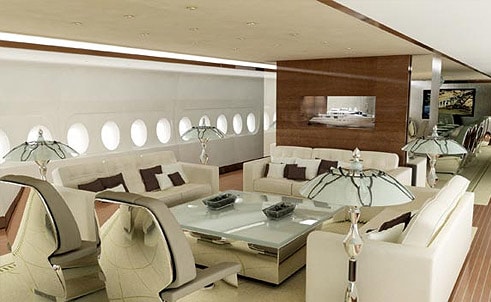 The Islamic Post
As the largest non-familial shareholder of News Corp, the parent company of Fox News, Saudi Arabian Prince, Alwaleed bin Talal has been exhorting News Corp media mogul Rupert Murdoch -who owns the fifth largest media conglomeration that also includes Century Fox, TV Guide and the New York Post- to pass on the corporate news dynasty to his son, James Murdoch.
"If he [Rupert Murdoch] doesn't appoint him, I'll be the first one to nominate him to be the successor of Mr Rupert Murdoch, God forbid if something happens to him," said Bin Talal on the Charlie Rose Show recently.
Money talks.
One could say the Prince's riyals are influential. According to Arabian Business, Bin Talal is "the world's richest Arab and the Middle East's most high-profile businessman," having "assumed an iconic status" and "garnered a fortune that was at one point worth as much as $28bn."
This is a man who travels to business meetings in a "Flying Palace;" but not surprisingly as, in the words of El Sheikh Syed Mubarik Ali Shah Gilani Hashmi, the royal family has made off with the wealth "of the entire Muslim Ummah."
Although Prince Alwaleed donates a few million a year to charitable causes, according to all of the legal schools of thought within the professed religion of the kingdom that is known inaccurately as ultra-orthodox, hundreds of millions a year should be paid to genuinely poor people from this one member of the entire royal family.
And here lies the fault. If the shariah code of two and a half percent were to be given from the excess wealth -that which is beyond necessity- of the all members of the royal family, civilian victims in war torn areas in Gaza, Pakistan and Afghanistan and even the hundreds of thousands of refugees that have fled Somalia and Iraq could be much better off.
Also, in further contradiction to the strict interpretation of Islam that the Kingdom of Saudi Arabia is said to have, Bin Talal's five percent stake in Citigroup is nowhere near Islamic, as interest based loans -the foundation of the current banking system- are a great sin in Islam and one of the first things to have been forbidden.
The contradictions of the royal Saudi family, who head the government of the "kingdom" are innumerable, especially when considering the hadith of the Holy Last Messenger Muhammad (peace be upon him) in which he states, "There is no kingship in Islam." But when a "prince" claiming to be Muslim visits the chief of Fox News –which leads the corporate media pack in routinely insulting and slandering Muslims– in order to discuss a "future potential alliance with News Corp," while praising Fox as "skyrocketing" and its parent company as "moving on all fronts," it makes it clear that money, not faith, is the Kingdom's priority.
Perhaps, therefore, it is better, spiritually, that the Muslims have no share in this wealth.

Main Image: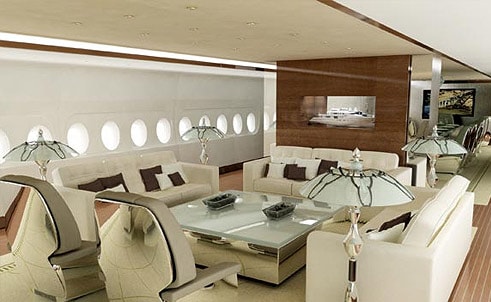 Thumbnail Image: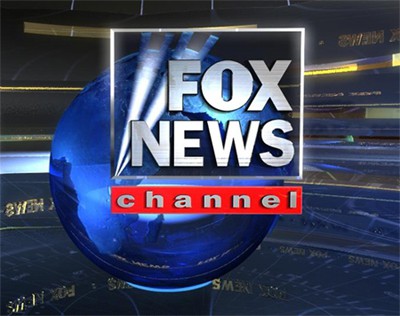 Main Image Credit:
Prince Alwaleed bin Talal Flying Palace: This is a man who travels to business meetings in a "Flying Palace;" but not surprisingly as, in the words of El Sheikh Syed Mubarik Ali Shah Gilani Hashmi, the royal family has made off with the wealth "of the entire Muslim Ummah."