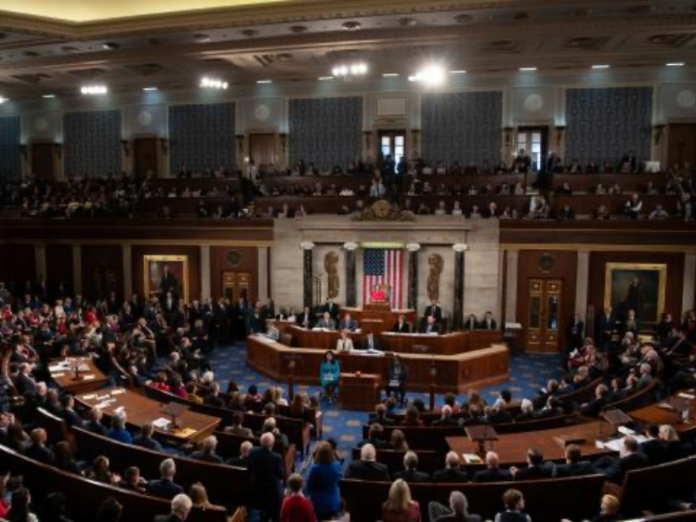 Even a casual follower of the country's legislature should be taken aback by the recent dysfunction in the U.S. House of Representatives. The troubles of House Republicans to elect and maintain a House Speaker cast doubts both at home and abroad on the stability of the U.S. government and its commitment to democracy and the rule of law.
Indeed, at the center of the conflicts that have caused these doubts are members of government who have unabashedly supported anti-democratic efforts, espoused and promoted racist and Islamophobic rhetoric, and even called for the suspension of the Constitution. Although these times may seem unprecedented, particularly post-January 6th, when the government came nauseatingly close to a coup d'état, the fact is that extremism has long been tolerated, even coddled by some factions in government to the overall detriment and general holding back of the American project.
In the post-Civil War period known as reconstruction, the country stood poised to at least begin to make good on its stated principles and take exponential strides towards becoming that "more perfect union." That is, before the assassination of Abraham Lincoln and the resulting ascension of Andrew Johnson to the presidency. To make that ascension less exacting, and end a challenge for the office from his rival, Johnson made a deal to remove Federal troops who had been stationed in the former Confederate states. These troops presence protected the formerly enslaved Africans at the forefront of the Reconstruction effort, and their removal allowed free reign to racist, terrorist groups to use violence and intimidation to put a stop to America's progress, and restore as best possible the dysfunctional, archaic system that had just led the region into ruin.
In this time when the country could and should have chosen to self-realize, extremist ideology was given favor over general well-being and hundreds of statues were enacted to establish a system of apartheid. Innumerable cases of open acts of terrorism towards minorities being given a wink and nod by authorities existed across the country. The effects of these wayward policies still linger until present day. So it's no surprise that our current Congress is mired in instability, having welcomed extremists and extremism at an ever greater pace in recent years.
Indeed, some of the most beloved political personalities have openly supported ever greater restrictions on the voting rights of underrepresented groups, call for human right violations against groups that they don't like, remain deafeningly silent when Muslims in particular fall victim to senseless harassment and violence, and possess no coherent policy agenda aside from the general hatred of one group or another.
It is long past time that policy makers and the public look past extremism as a guiding principle in mapping the country's course forward. One only needs to be a historian of the past several years and months to see that the thoroughly misguided extremists of old and more recently have a dismal record in pushing the country towards brighter horizons.  
 Qaasim J. Wasi