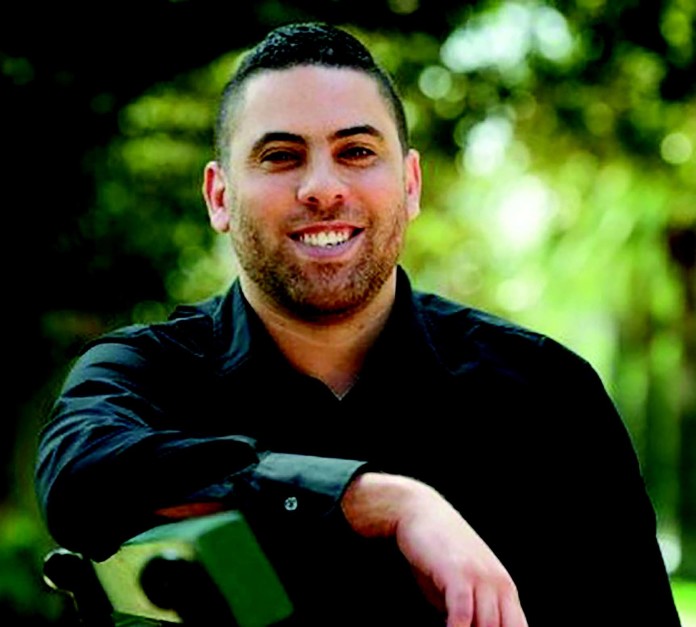 Following the rise of a number of anti-Islam parties in Australia, a Sydney businessman has announced plans to form the country's first Muslim political party.
Diaa Mohamed, a self-employed 34-year-old with a background in marketing, said the Australian Muslim Party (AMP) would first target winning a seat in the Senate at next year's federal election.
From there, he said, it may consider running candidates in state elections.
But there are a number of obstacles to overcome before any of that can happen: The party has not yet gained the 500 signatures it needs to be registered, and it has not yet identified any candidates.
"I'm not even sure if I will run," Diaa Mohamed told Al Jazeera. "The first priority for us is to get candidates and to get a policy committee."
Diaa said his decision to form the AMP was born out of a need for Australia's Muslims to have a stronger political voice.
"The party will give Muslims a platform to voice their opinions and views in an official capacity," he said.
"People criticize Muslims for not assimilating in Australia, but what better way is there to assimilate than to join the political process?"
A number of anti-Islam parties have announced plans to run candidates in next year's election, including the controversial Dutch politician Geert Wilder's recent foray into Australian politics with the Australian Liberty Alliance.
Others include the Party for Freedom, which "supports the abolition of state-sponsored multiculturalism for the survival of the Australian people" and the Rise Up Australia Party.
Diaa Mohamed is also the founder of the Islamic education organization MyPeace, which has a stated mission to highlight the shared values of Muslims and non-Muslims in Australia.
He attracted plenty of questioning and some criticism in Australia, particularly regarding the timing of the announcement – days after attacks in Paris, claimed by the Islamic State of Iraq and the Levant (ISIL), left at least 129 people dead.
Diaa Mohamed told Al Jazeera that the date of the announcement had been agreed "a week or two ago" and that the timing was coincidental.
Regardless, the announcement caused a significant splash in the Australian news cycle, with politicians from all sides weighing in.
Australia's opposition leader Bill Shorten, from the center-left Australian Labor Party (ALP), said he was concerned about religion being such a strong emphasis in politics.
"I don't necessarily want to see religion being a lighting rod for people being for or against a particular party," he said at a press conference in Cairns.
"I don't think that is going to help the debate about inclusion and multiculturalism."
Collecting signatures
Australia's two major parties, the ruling conservative Liberal Party and opposition ALP, hold the bulk of lower and upper house seats in Australia's parliament – with the predominantly two-party system generally making it hard for smaller parties to win seats.
But the quirks of Australia's preferential voting system for the Senate have thrown up a number of surprises in the past.
In the 2013 federal election, Ricky Muir from the Australian Motoring Enthusiast Party – a party most Australians did not know existed – was able to secure a Senate seat through the flow of preferences from other candidates.
Diaa told Al Jazeera that, for now, he and a small team of volunteers were just focusing on getting the 500 signatures so they could register the party.
After that, they would start focusing on attracting the right candidates for the election.
"We don't have any expectations. We just want to put people forward and have a good campaign," he said.