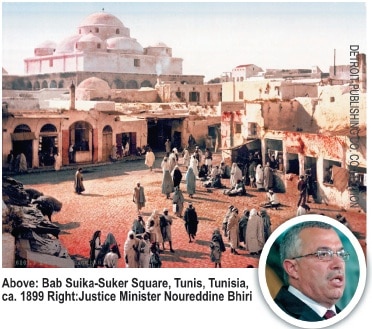 Justice Minister Noureddine Bhiri told Magharebia that Tunisia was open to all ideas "provided that they don't undermine people's freedom and security". "The Tunisian government doesn't want to go backward when some thinkers and religious scholars were prevented from visiting our country because of their opinions," he said. "Tunisia is still the country of moderate Islam and moderation that rejects violence and extremism whether from the extreme left or extreme right." Citizens, for their part, were divided on the issue. Some worried about the potential impact while others saw no harm in engaging the hard-line theologians.
Mounir Masmoudi, a young man, said he didn't think visits by preachers from satellite TV channels would be effective in solving Tunisia's problems. "We're now living a strangling crisis and seeing an increase in the number of unemployed people, a high cost of living, and natural conditions that have hit some inland areas. Therefore, we're waiting for realistic… solutions," Masmoudi said. Maysem Mahmoud, 23, told Magharebia that one of the so-called scholar anger her. "I wonder how that man's visit to our country will benefit us. What will he add to a country of 3,000 years of civilization, the country of Zitouna Mosque that was full of scholars?"
Some of the preachers' controversial views caused civil society groups in Sfax province to file a complaint February 14th with the Tunisian judiciary. The complaint stated that one visitor, Wajdi Ghoneim, is known for "his extremist ideas and fatwas, for charging those who have different opinions from his of apostasy and has been particularly known for his express call for mutilating female genitals [an un-Islamic practice], considering this act as 'doing honour to women,' and as this call is considered an express incitement for harming girls physically". But some Tunisians have supported the visits, saying everyone has a right to free speech.
Abou Yaareb Marzouki, representative of Ennahda Movement in the Constituent Assembly, said that "the presence of various types of ideas, like that of Ghoneim, in the field of public thought in Tunisia is a part of freedom of expression that undoubtedly includes all types of thinking and is not restricted to theirs." "The content of this thinking includes things that are accepted and others that are rejected, exactly like any other type of thinking, as long as it doesn't breach the law by, for example, promoting violence or racial discrimination," Marzouki added.
Meanwhile, the opinion of independent Islamist Abd Fatteh Mourou has appealed to many Tunisians. Speaking on television, he said Tunisia had its own rich Islamic history.
"With all due respect to the preachers and scholars from the east, whose call no one can doubt, but they are coming to us with fatwas aimed at their societies," he said. "We know that transferring fatwas from one society to another that lives under different conditions is a gross mistake."
"Tunisia is a Muslim country, and Islam didn't come to it in 2011," he added. "Tunisia has Zitouna Mosque and scientific heritage. Our country is the land of the Maliki school. Tunisia has known intensive scientific activities that made it a scientific authority in the history of fiqh and Islamic legislation.
– Houda Trabelsi/Magharebia
Main Image: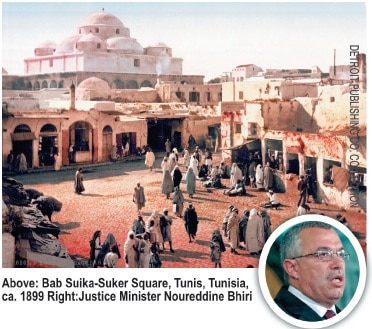 Thumbnail Image: