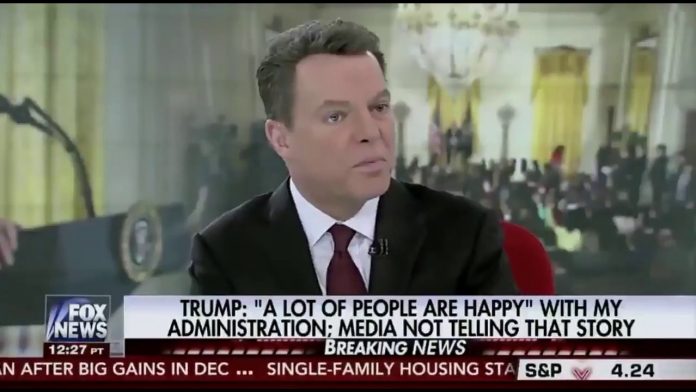 Shortly after President Donald Trump vowed to "do something" about the "cunning" media who he's called "the enemy" of the American people, CNN announced on air it, and other members of the press, had been barred from today's White House briefing.
CNN reports The New York Times, The Los Angeles Times, and Politico also were told they were not on the White House list for an off- camera briefing on Friday, Feb. 24. The Washington Post reports it did not have a reporter present, at the time.
The New York Times also reported that it, CNN and Politico were not allowed to enter White House Press Secretary Sean Spicer's office, calling it "an unusual breach of protocol."
Breitbart, Fox News, Washington Times, and One America News Network were among those given entry, CNN reported.
"Nothing like this has ever happened at the White House in our long history of covering multiple administra- tions of different parties," NYT executive editor Dean Baquet said in a statement.
"We strongly protest the exclusion of The New York Times and the other news organizations. Free media access to a transparent government is obviously of crucial national interest."
Fox News's Shep Smith talked about the barring of CNN from the gaggle, and Trump's repeated reference to that network as "fake news": "For the record, 'fake news' refers to stories that are created, often by entities pretended to be news organizations, solely to draw clicks and views and and based on nothing of substance," Smith said on the air. "In short, fake news is made-up nonsense delivered for financial gain. CNN's reporting was not fake news."
FNC's Chief White House Correspondent John Roberts reported on air that the network is joining in complaints about the incident that have been logged both by the White House Correspondents Association and by the TV network pool.
In attacking the press, Trump was making good on a pledge made at CPAC one day earlier by his chief strategist Steve Bannon, who had promised the relationship between Trump and the media is "not only not going to get better, it's going to get worse — every day."
"[The press] are corporatist globalist media that are adamantly opposed to a economic nationalist agenda like Donald Trump has," the former Breitbart chief said, and Trump parroted one day later.
"He's going to continue to press his agenda. And, as economic conditions get better, as more jobs get better, they're going to con- tinue to fight," said Bannon, referring to the media as "The Opposition Party."
Deadline.com