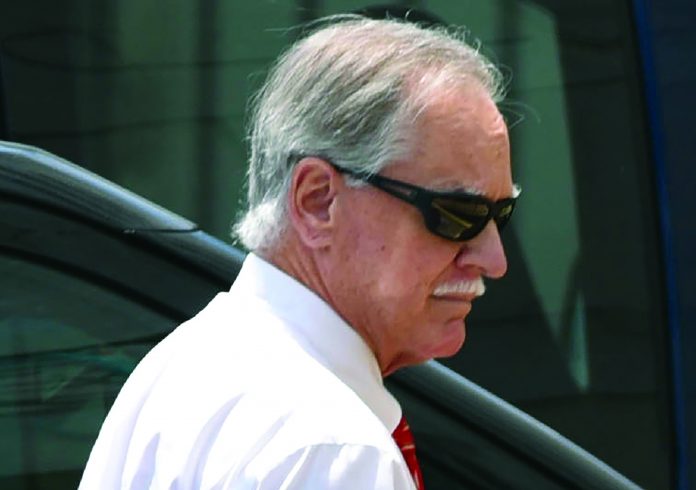 Records filed in a Tennessee federal court have revealed the names of a man and woman involved in a plot to bomb an upstate New York Muslim community in the spring of 2015.
In support of his motions to suppress the wiretap and dismiss charges against him related to the terror plot, Robert Doggart's defense team revealed the names of two individuals who were intercepted talking to the defendant as he developed his plot and encouraged them to join him. Doggart, an engineer residing in Signal Mountain, Tenn., was charged in 2015 with a failed plot to bomb the mosque and kill people living in a Muslim community in upstate New York.
"Having access to the names of the interceptees helps us to identify those people who pose a threat to our client's congregation. Records in Doggart's criminal case indicate that Doggart and co-defendant William Tint of South Carolina, communicated with multiple people, thus, we continue to seek the identities of all of them, said Tahirah H. Clark an attorney. Ms. Clark, represents The Muslims of America, which owns the Islamberg property and mosque, in a civil suit in the U.S. District Court for the Northern District of New York. The civil case garnered national attention when it was filed March 22, 2016, because it used a statute known as the Freedom of Access to Clinics Act to shield the mosque, from what they describe as a plan by Doggart and others to "torch" it. "There is a vast, dark and wide reaching network of violent, right- wing extremists who hate America and who hate Muslims. We are leaving no stone unturned in exposing them," said Clark.
Barbara Rogers of Jonesboro, Ark. and Shane Schielein of Bellevue, Ill. were named in FBI records as people whose conversations with Doggart needed to be intercepted at the height of his planning and included as unsealed attachments to Doggart's motions. "We are keeping the lines of communication open with law enforcement to secure the safety of the community from these threats and those which we may not be immediately aware of," stated Clark.