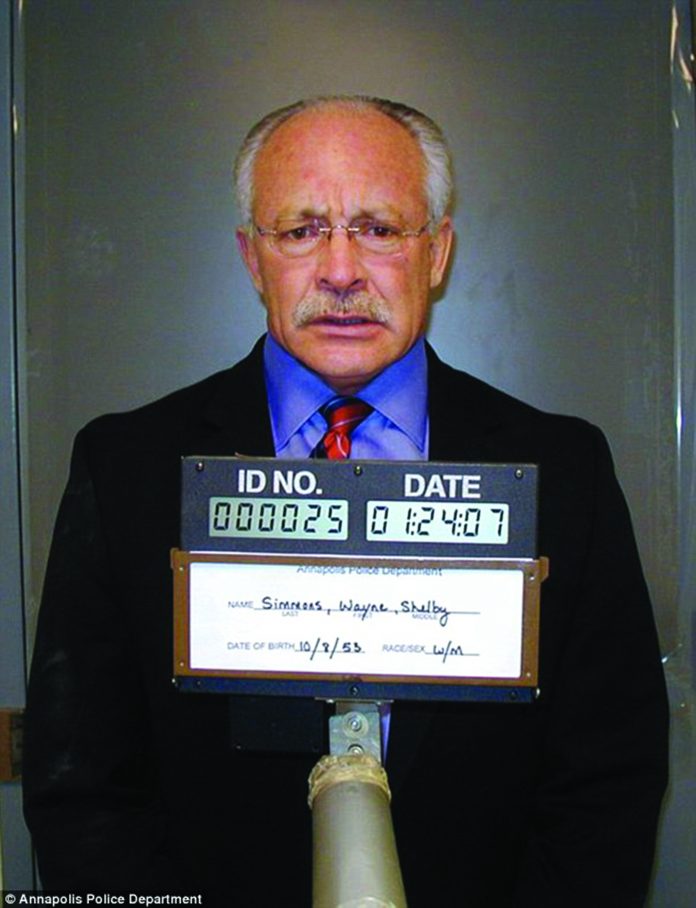 Wayne Simmons, the once-frequent Fox News guest who was identified as a former CIA agent, has pleaded guilty to fraud, including lying about having worked for the CIA and about his criminal record.
Simmons appeared for years on Fox News, where he promoted the Bush/Cheney administration and other right-wing policies, supposedly as a former CIA officer. He was such a regular that Fox's own Brian Kilmeade mistakenly thought Simmons was a paid contributor. But apparently, Fox was more interested in promoting Simmons' views than they were in checking his credentials.
Here's what the Justice Department said about Simmons when he entered his guilty pleas:
"Wayne Simmons is a convicted felon with no military or intelligence experience," said Dana J. Boente, U.S. Attorney for the Eastern District of Virginia. "Simmons admitted he attempted to con his way into a position where he would have been called on to give real intelligence advice in a war zone.  His fraud cost the government money, could have put American lives at risk, and was an insult to the real men and women of the intelligence community who provide tireless service to this country.  This case is a prime example of this office's ongoing commitment to vigorously prosecute government fraud and threats to national security."
"Mr. Simmons lied about his criminal history and CIA employment in order to fraudulently obtain government contracts, and separately, defrauded a victim through a phony real estate investment deal," said Paul M. Abbate, Assistant Director in Charge of the FBI's Washington Field Office.  "With these criminal actions, Mr. Simmons abused the trust of others, both in and outside of government, for his own personal financial gain.  I commend the work of the talented FBI personnel and prosecutors who vigorously pursued this case and brought about today's guilty plea."
In a statement of facts filed with his plea agreement, Simmons admitted he defrauded the government in 2008 when he obtained work as a team leader in the U.S. Army's Human Terrain Systems program, and again in 2010 when he was deployed to Afghanistan as a senior intelligence advisor on the International Security Assistance Force's Counterinsurgency Advisory and Assistance Team.  Simmons admitted making false statements about his financial and criminal history, and admitted that there are no records or any other evidence that he was ever employed by or worked with the CIA, or ever applied for or was granted a security clearance by that agency.  Simmons also admitted that in order to obtain the senior intelligence advisor position, he lied about work he had done a year earlier as a team leader on the Human Terrain Systems program.  Simmons admitted to making similar false statements in 2009 as well, in an unsuccessful attempt to obtain work with the State Department's Worldwide Protective Service.
That's not counting his unlawful possession of two firearms which his prior felony convictions prohibited.
In March, a New York Times article reported that questions about Simmons' background had been raised at and ignored by Fox News as early as 2011.
Source: Posted on NewsHounds.us