NATIONAL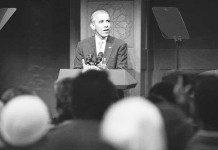 On February 3, 2016, President Obama visited Masjid Al-Rahmah, also known as The Islamic Society of Baltimore.  The Islamic Society of Baltimore, located in western Baltimore County, also includes the Al-Rahmah...
Americans of African descent are being terrorized in the United States at alarming rates and in alarming ways concludes the Working Group of Experts on People of African Descent in its...
WASHINGTON, D.C. - The Working Group of Experts on People of African Descent ,WGEPAD , thanks the Government of United States of America for its invitation to visit the country, from...
WORLD
Russia, Saudi Arabia, Venezuela and Qatar announced Feb. 23  that they've agreed on a plan to freeze oil production at current levels to help...
The eastern German city of Dresden paid its respects to the victims of the devastating allied bomb attack which was carried out 71 years...
Russian Prime Minister Dmitry Medvedev has said tensions between Russia and the West have reached Cold War levels. Other leaders also warned of dangerous...
YAOUNDE, Cameroon — As Cameroon's young people prepared to observe national youth day on February 11, many were questioning their future. As the week...
A controversy with Ecuador's Armed Forces that led President Rafael Correa to dismiss top military commanders for disobedience has sparked a new round of...
Venezuelan shopping centers are scaling back hours of operation, causing an uproar among consumers, in the wake of the government's move to reduce their...
Mahommah Gardo Baquaqua's nightmarish journey started in the middle of the 19th century, when the Muslim civil servant from West Africa was sold into...
Following the rise of a number of anti-Islam parties in Australia, a Sydney businessman has announced plans to form the country's first Muslim political...
OPINION
The toxic atmosphere of Islamophobia in the United States is saturating all communities and affecting the lives of every American. Incidents of violence and...
Chicago is burning with a promise to choke the injustice, pain and suffering caused by systemic abuse by the police in this city and...
Teaser: It is with heartfelt sorrow that this newspaper must report that ISIS has once again cut short the lives of innocents by committing heinous...
LATEST ARTICLES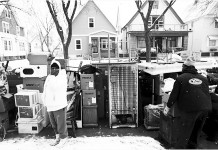 A New York nuisance abatement action, a little-known type of lawsuit that gives the city the power to shut down places it claims are being used for illegal purposes, has been...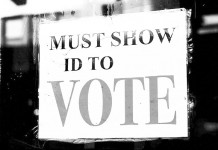 Three University of California San Diego,UCSD, political scientists have published a paper that questions earlier research done on the impact of voter identification and registration laws on people of color, with...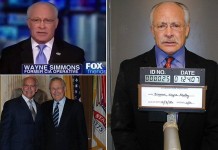 He was a popular Fox News contributor who had an audience hooked on his every word. Appearing as a retired CIA operative, his prime time media slot even got him into the...
Milagro Sala was jailed in mid-January for speaking out against President Mauricio Macri, sparking a wave of protests against criminaliza­tion of dissent. Thousands of Argentines gathered in Buenos Aires' central Plaza de...
William Tint's involvement in the foiled terrorist plot against Holy Islamberg has either largely gone undetected or has been purposefully suppressed. The ex-Marine, recon specialist, veteran of the South Carolina National...