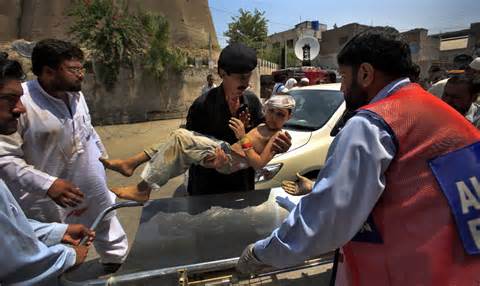 The Nation
PESHAWAR – US drone strikes in Pakistan's tribal belt are illegal, Peshawar High Court (PHC) declared and directed the Foreign Ministry to move a resolution in the UN against such attacks. The PHC issued the verdict against the strikes by CIA-operated aircraft in response to four petitions that contended the attacks killed civilians and caused collateral damage.
PHC Chief Justice Dost Muhammad Khan, who headed a two-judge bench that heard the petitions, ruled that drone strikes were illegal, inhuman and a violation of the UN charter on human rights. The court observed that the strikes must be declared a war crime as they kill innocent people. The PHC ordered the government to contact International War Crime Tribunal (IWCT) over the issue.
"The government of Pakistan must ensure that no drone strike takes place in the future," the court said. It asked the Foreign Ministry to table a resolution against the US attacks in the UN.
"If the US vetoes the resolution, the country should think about breaking diplomatic ties with the US," the judgment said. US officials have said that the drones target Al Qaeda and Taliban in Pakistan's tribal regions who are blamed for cross-border attacks in Afghanistan. Pakistan insists that drones kill innocent people, damage civilian property and are counter-productive.
The US has been rejecting Pakistan's calls for halting drone strikes. The Peshawar High Court had earlier reserved its verdict after the completion of arguments by lawyers for the federal government and the petitioners, including the Defence of Pakistan Council, an amalgamation of religious groups, tribal elders and rights groups.
The petitioners asked the court to direct the government to make public any secret deal with the US on drone strikes, stop drone strikes by force, take the issue to the UN Security Council and pay compensation to families of the people killed in missile attacks. Peshawar High Court has directed to shoot down drones entering Pakistani airspace.
In its detailed verdict about drone attacks' the court declares that drone attacks are the sheer violation of international law and the basic human rights as well as against the territorial sovereignty of Pakistan.
The court has also directed the government to stop drone strikes inside Pakistan. The attacks have caused deaths of scores of innocent people. US officials says that such strikes by the remotely piloted aircraft are a highly effective way of attacking militants and are an important weapon in the war against militancy. They maintain that the attacks are in accordance with the US laws. (The Nation)
Main Image: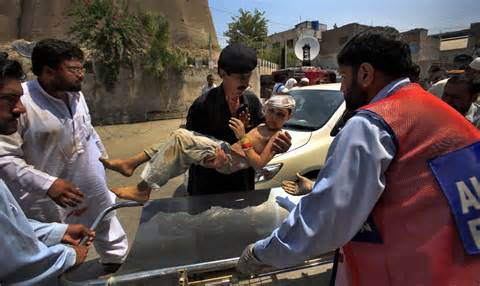 Thumbnail Image: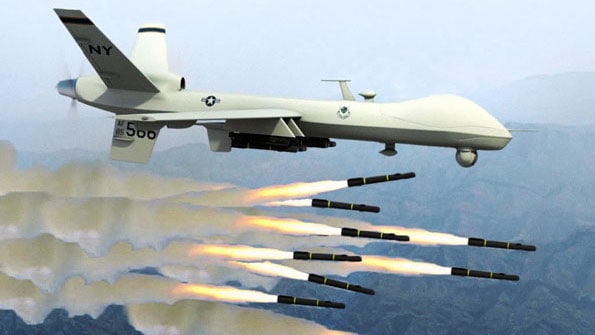 Main Image Credit:
US drone strikes in Pakistan