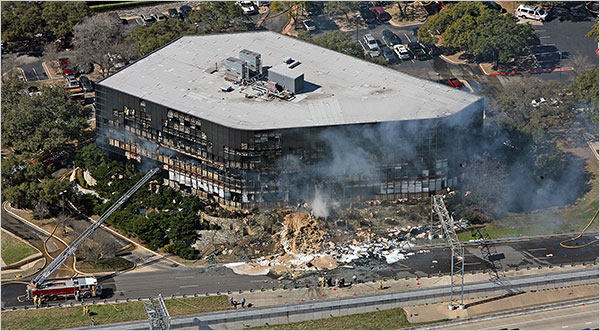 The Islamic Post
"The concept of taxation appears to be particularly troublesome to them. While naming themselves after a colonial tax revolt, they appear not to have any appreciation that the taxation by King George was followed closely by levies for support of our brand new nation. The income tax, as we know it, was placed into effect by the Sixteenth Amendment in 1913."
– Stephen Harrington, Huffington Post
The waves of right-wing extremism wracking the United States peaked on February 18 when Joe Stack flew a plane into a government building housing Internal Revenue Service (IRS) and Central Intelligence Agency (CIA ) offices. However, the nation continues rippling after "government haters [began] cheering suicide pilot Joe Stack and calling him a hero," says Helen Kennedy, a New York Daily News staff writer. Scores of posts praised Stack saying he "took a stand against our tyrannical government," and "his sacrifice was for all of us," and similar statements on social networks. Facebook removed one user who had amassed more than 200 followers before being taken down off the site.
The suicide flight killed two innocents with a third person missing; sparking a new fear in a populace already stricken. It also took place after a fierce debate over whether Tea Party enthusiasts should side with Republicans or Democrats, or remain independent to keep "the feet of politicians in both parties to its fire," as worded by Karl Rove, a remnant of the Bush Administration recently signed by the Washington Post.
In his article for the Wall Street Journal, Rove also praised the infamous Tea Party presence late last summer at "raucous town hall meetings where senators and congressmen felt the burning-hot opposition of tea partiers to ObamaCare."
Sarah Palin, herself a paid Fox News contributor, waited a week after her guest presentation at a Tea Party convention in Nashville before asking the Tea Partiers, to back either Republicans or Democrats. She was likely assuming a large, rabble rousing following before an official announcement to run in 2012, for which Palin has said it would be "absurd" not to consider.
However, what outweighs the predictable debate to swing votes or string a corporate based crowd of blind ambition, is Palin's rationale for a candidacy. She claims the popularity of the Obama Administration will have suffered so greatly by 2012 –unless the President attacks Iran," and that President Obama's failure to have "played the war card," in Palin's phraseology, will ultimately facilitate her control of the White House in the next election.
"Say he played the war card," Palin claimed. "Say he decided to declare war on Iran or decided to really come out and do whatever he could to support Israel –which I would like him to do. That changes the dynamics of what we can assume will happen between now and three years. Because I think if the election were today, Obama would not be elected."
A great emphasis continues to be on interests other than those of America, even if patriotism is used as an excuse, in the same manner that the Iraq war benefitted not the US or even Britain. Nor could it be said that the same claim of patriotism is benefiting Texas, or the rest of the nation, right now.
Main Image: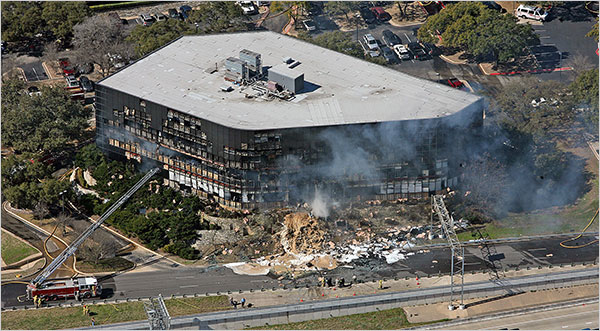 Thumbnail Image: