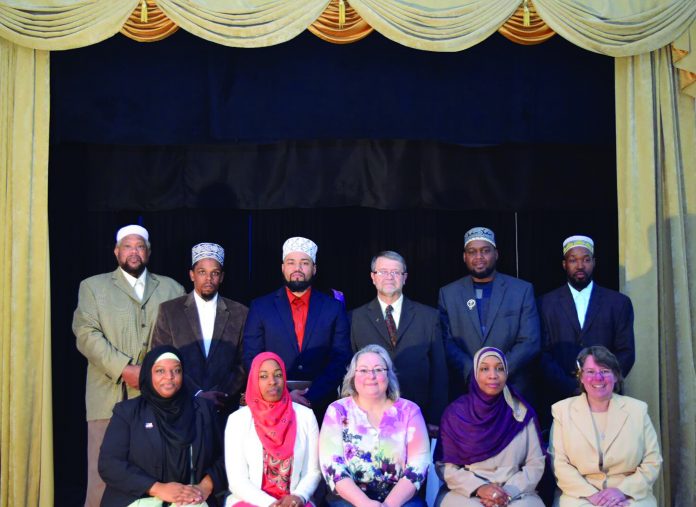 Greetings of Peace:
The Muslims of America, Inc. expresses its deep and profound gratitude for the
support of Christian, Jewish and Muslim neighbors who participated in the May 15,
2016 Peace and Unity Rally in Islamberg, NY and for those who recently returned as
guests to join us in celebrating Eid- ul -Fitr.
During the latter half of 2015, the American Bikers United Against Jihad (ABUAJ), in
an attempt to target our peaceful community, rallied sympathetic bikers to ride
allegedly to bring attention to national security. TMOA maintained that the biker
rally infringed on the constitutional rights of innocent American Muslims by
threatening their safety, security and ability to practice the religion of Islam.
Muslims, Christians and Jews came together under the umbrella of peace, embracing
our common belief in the oneness of the Almighty Creator and our core values as
American citizens to speak out against bigotry and hate. As members of the
Abrahamic faiths, our belief in the one Almighty Creator — Lord of David, Solomon,
Moses, Jesus Son of Mary and the Holy Last Messenger Muhammad (Peace be upon
them all) unites us as one. It is a fact that we all are followers of the Ten
Commandments.
We are one! We must continue to support each other and reach out to all in times of
need – in happiness or calamity. May the Almighty Creator keep us united and allow
us to flourish.
Syed Sultan Shah Gillani
Khalifa Hussein Adams