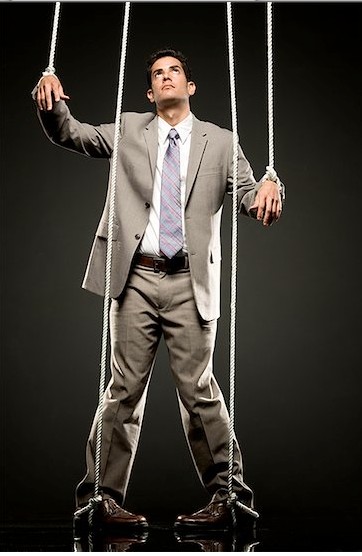 -Excerpts from an article by Jay Stanley
House Minority Leader Nancy Pelosi (D.-Calif.) voted in favor of NSA spying on Americans and other congressional leaders followed suite. Such decisiveness raises the question: why would legislative leadership vote for something that is illegal, invades the privacy of citizens and is detrimental to international relationships? The chair of the House Intelligence Committee – Mike Rogers – said recently, in a NSA spying hearing which he led, that there is no right to privacy in America. Does the Agency know something about them that we do not? As DSWright, writer at Firedoglake, an online news source, put it – "Intelligence is all about having as much information as possible, that's the training and that's the game."
The breadth of the NSA's newly revealed capabilities makes the emergence of such suspicions in our society inevitable. Especially given that we are far, far away from having the kinds of oversight mechanisms in place that would provide ironclad assurance that these vast powers won't be abused. And that highlights the highly corrosive nature of allowing the NSA such powers. Everyone has dark suspicions about their political opponents from time to time, and Americans are highly distrustful of government in general. When there is any opening at all for members of the public to suspect that officials from the legislative and judicial branches could be vulnerable to leverage from secretive agencies within the executive branch—and when those officials can even suspect they might be subject to leverage—that is a serious problem for our democracy.
There is already prominent speculation about this threat. Back in August, General Keith Alexander, Director of NSA, was asked by a member of Congress, "Can we see our own files?" Alexander answered, "No." David Sirota of NSFWCorp, Not Safe For Work Corporation, said,
"Consider the deep messaging of the NSA's brand. Only forty years removed from the blackmail-tinged reign of J. Edgar Hoover, the NSA has developed an image which implies the agency is vacuuming up more than enough incriminating phone records, emails and text messages, etc., to politically torpedo any rank-and-file congressman, should that congressman step out of line…"
Whistleblower Russell Tice has also alleged that while at the Agency he saw wiretap information for members of Congress and the judiciary firsthand. Such fears explain why it is considered an especially serious matter any time elected or judicial officials are eavesdropped upon. The New York Times reported in 2009 that some NSA officials had tried to wiretap a member of Congress without a warrant. Members of Congress and perhaps the judiciary surely also noted a Washington Post report based on Snowden documents that the NSA had intercepted a "large number" of calls from the Washington DC area code due to a "programming error."
Dark suspicions about the NSA will also draw powerful support from the historical record. Already a sitting U.S. Senator, Carl Levin, has invoked the memory of J. Edgar Hoover as a means of expressing misgivings about NSA spying. It can be useful to recall the history with a little detail. Journalist Ronald Kessler describes the former FBI director's M.O. in his book on Hoover:
"The moment [Hoover] would get something on a senator," said William Sullivan, who became the number three official in the bureau under Hoover, "he'd send one of the errand boys up and advise the senator that 'we're in the course of an investigation, and we by chance happened to come up with this data on your daughter. But we wanted you to know this. We realize you'd want to know it.' Well, Jesus, what does that tell the senator? From that time on, the senator's right in his pocket."

Lawrence J. Heim, who was in the Crime Records Division, confirmed that the bureau sent agents to tell members of Congress that Hoover had picked up derogatory information on them.

"He [Hoover] would send someone over on a very confidential basis," Heim said. As an example, if the Metropolitan Police in Washington had picked up evidence of impropriety, "he [Hoover] would have him say, 'This activity is known by the Metropolitan Police Department and some of our informants, and it is in your best interests to know this.' But nobody has ever claimed to have been blackmailed. You can deduce what you want from that."
Even in 1945, a month after taking office, President Truman wrote of Hoover's FBI, "We want no Gestapo or Secret Police. FBI is tending in that direction. They are dabbling in sex life scandals and plain blackmail." Two years later he observed, "all Congressmen and Senators are afraid of him."
It wasn't just the FBI. In the 1970s, for example, the "intelligence" division of the Chicago Police Department similarly engaged in widespread institutionalized blackmail efforts. "A principal tactic of this operation was the dissemination of file material for the purpose of doing damage to targets held in disfavor," writes Frank Donner in his chronicle of Cold War-era police repression, Protectors of Privilege.
Although Chicago under Mayor William Daley was the worst, Donner points out that these kinds of abuses by "intelligence units" were widespread during the Cold War, and before that, during the labor battles of the early 20th century.
If we allow the NSA to retain the powers it wants, it's not at all crazy to worry about how those powers could be used now or in the future to grab even more frightening power through blackmail of ostensible overseers. And it doesn't require crude, explicit blackmail to affect behavior and confer power through personal information. Even the vaguest threat or intimation of eavesdropping and exposure can introduce substantial chilling effects, even on those who may think they have "nothing to hide."
In many ways such fears, although often unspoken, lie at the core of what so many people find objectionable about allowing government agencies such vast eavesdropping powers. The understanding that personal information about people can confer leverage over those people is at the heart of the privacy issue.
And again, even in the absence of any actual malfeasance, suspicion of such is itself a problem.
Main Image:
Thumbnail Image:
Main Image Credit:
NSA could politically torpedo any rank-and-file congressman, should that congressman step out of line.