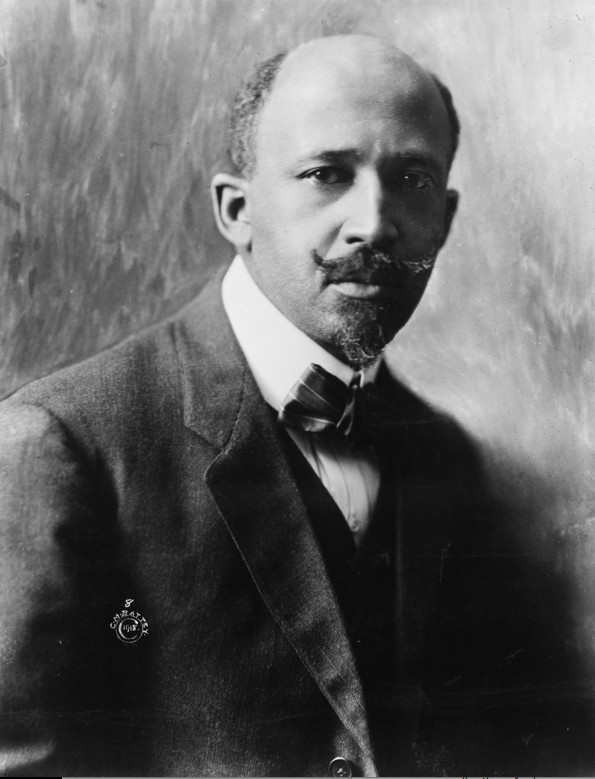 Written by Damon C. Williams
Roughly 113 years have passed since the University of Pennsylvania first published W.E.B DuBois' magnificent, seminal work, "The Philadelphia Negro: A Social Study." Now a group of university students and researchers have revisited and updated DuBois' work through the addition of artifacts and other pieces featured on an interactive website.

The project, titled "The Ward: Race and Class in DuBois' Seventh Ward," and its websitewww.dubois-theward.org also boasts an impressive collection of oral histories and a section dedicated to related writings; the website also features an interactive map that lays out DuBois' target research area.

This year also marks the 50th anniversary of the March on Washington for freedom and jobs, Martin Luther King's "I Have a Dream Speech," and the death of DuBois, which was announced to the crowd assembled at the Lincoln Memorial to hear King.

"Using new technologies and old to bring this classic study to life, The Ward seeks to engage high school students and others in an honest dialog about how race and racism continue to shape our lives, today," read a note on "The Ward." "Along the way, we seek to teach a broad audience about DuBois' major contributions to social science research and civil rights and draw attention to Philadelphia's rich history and collection of primary source documents.

"DuBois was disappointed that 'The Philadelphia Negro' — 'that fat volume that no one reads' — did not have more impact on leaders of his day.

Currently, DuBois' work is widely considered one of the greatest analyses of the African-American ethos.

According to the university, DuBois was hired at Penn in 1896 to conduct a study of Blacks living in the old Seventh Ward, which stretched from the Schuylkill River to Seventh Street, Spruce to South streets. DuBois used results from a door-to-door survey, extensive observation, interviews, and archival research to reframe the "Negro problem" as the problem Black residents faced—namely, systematic racial discrimination.

"In the second term of our first Black president, we have not yet reached the promised land of racial equality," said Stephanie Boddie, director of the project's new oral history collection. "We still have racism and disparities in many sectors, including education, employment and housing."

The website also has a host of learning tools for teachers and community groups in its curriculum section, including how to teach students about DuBois, how to make "The Philadelphia Negro" more accessible and how to teach students about social science methods.

The release of the new website, materials and project name in February is timed to help teachers and families across Philadelphia and beyond honor Black History Month by learning about the struggles and accomplishments of DuBois and extraordinary local Philadelphians, both historical and contemporary.

"In Philadelphia, public high school students are required to take a course in African and African-American history, and beyond Philadelphia, all high school students take a course in U.S. history," said Project director Amy Hillier. "But more than just a captive audience, we saw high school students as curious and hungry for engagement and challenge. Perhaps they could tackle these tricky issues of race and racism with the honesty and open-mindedness needed to affect change."
Main Image:
Thumbnail Image:
Main Image Credit:
DuBois