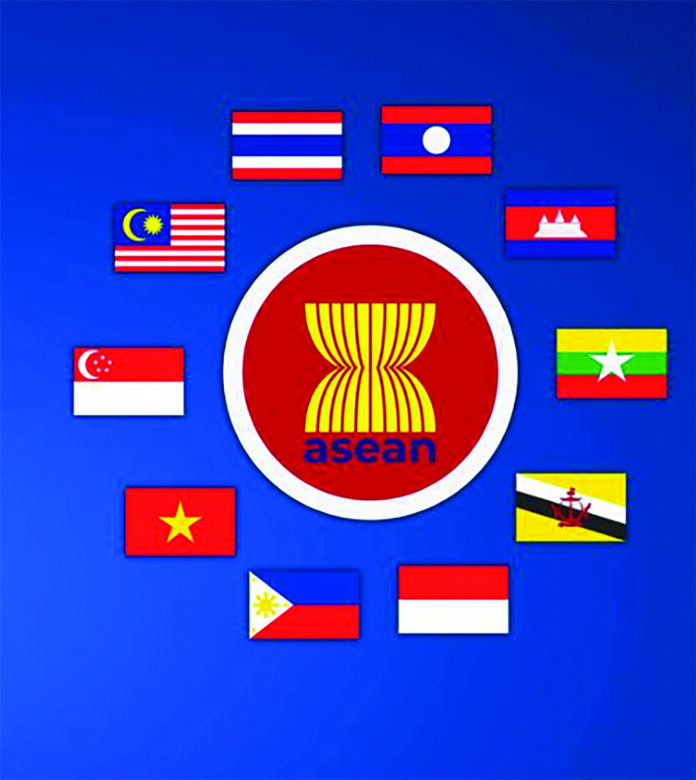 Foreign ministers from the Association of Southeast Asian Nations (ASEAN) condemned the recent burnings of copies of the Quran in Sweden, the Netherlands, and Denmark.
"We condemned in the strongest terms the acts by extremist, far-right politicians in certain countries of burning and desecrating the Holy Quran last month," they said in a statement published on the bloc's website on Saturday, Feb. 4..
"This act of blasphemy has hurt and tarnished religious tolerance. Freedom of expression must be exercised in a responsible manner. We reaffirmed ASEAN's commitment to continue encouraging dialogue and understanding and promoting the spirit of peaceful co-existence to achieve peace and harmony in a diverse global community," it added. The ministers met in Jakarta, Indonesia, to discuss regional issues in the first significant get-together by the regional bloc since Indonesia took chairmanship for 2023, reported Yeni Safak news.
Mass protests were widespread around the globe, including throughout the predominantly Muslim Middle Eastern countries. The Associated Press reported protests occurred on January 27 by Muslims angered by the desecration of the Holy Quran by Dutch far-right Islamophobic extremist Edwin Wagensveld who tore pages from the holy book of Islam, then burned the pages and book in a fire in full view of the Dutch police.
On Jan. 22, Wagensveld, leader of the far-right group Patriotic Europeans Against the Islamisation of the West (PEGIDA) was arrested and held for two weeks for desecrating and burning a Holy Quran. The crime was caught on video, where Wagensveldt was seen stating that he had obtained the permission of the city to burn the holy book, and threatened that there would be more "registrations" to commit similar acts" in several more cities", as reported on the OpIndia website.
The same site stated: "Turkey condemned the incident of tearing the pages of the Quran. "We condemn in the strongest possible terms the vile attack of an anti-Islamic person in The Hague, Netherlands, on January 22, targeting our holy book, the Holy Quran. This despicable act, which insults our sacred values and includes a hate crime, this time in the Netherlands after Sweden, is a clear declaration that Islamophobia, discrimination, and xenophobia know no bounds in Europe."
It was also reported by OpIndia: "Thousands of demonstrators gathered on the streets of Yemen and Turkey and raised slogans against Sweden. They also have called for a boycott of all the Swedish brands like H&M, furniture brand IKEA, Skype, Volvo, Ericsson, Nordea, and more. The Quran was also burnt by Rasmus Paludan, a politician from the Danish far-right Stram Kurs (Hard Line) party." Thousands gathered in Jordan in protest against the desecration of the Holy Quran. Protesters in Turkey and Yemen burned the Swedish flag in front of the Swedish embassies in their respective countries.
Written by Islamuddin Sajid