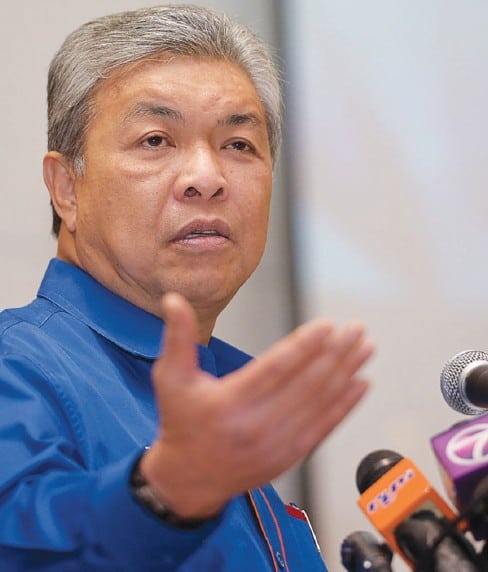 Malaysia's opposition leader Datuk Seri Ahmad Zahid Hamidi, a member of the United Malaysia National Organization (Umno), has come under fire for branding Indonesia's recent earthquake as a divine act of retribution against homosexuals and members of the LGBT community.
Speaking at the Dewan Rakyat, the lower house of the Malaysian Parliament, Zahid expressed his fear of Malaysia facing the same wrath of Allah due to LGBT activities in the country.
"We look at the situation in Malaysia, we are worried because we know what happened in Palu recently where there was an earthquake and tsunami. It was reported that there were more than 1,000 members of their community who were involved in such (LGBT) activities," he said.
"As a result, the entire area was destroyed. This is the punishment of Allah. My question is whether Jakim's programmes (to rehabilitate the LGBT) is successful because data shows that in the middle of the year more than 1,000 (LGBT) joined these programmes. We need to ensure that Malaysia and those who are against LGBT are spared Allah's punishment."
During the same session, a minister in the Prime Minister's Department on Religious Affairs Datuk Seri Mujahid Yusof Rawa, said that 1,450 members of Malaysia's LGBT community voluntarily participated in various government programs and some of them even returned to the "path of Islam."
"Three of the transvestites performed umrah (lesser pilgramage to Mecca) from 2012 to 2016. The participants responded that they feel more in touch with the basics of Islam including solat while correcting their misunderstanding of the religion," said Mujahid, using the Arabic word for prayer.
Zahid's comments have been widely condemned.
Deputy Women, Family, and Community Development Minister Hannah Yeoh said that Zahid and members of the country's leadership focus should be on issues such as corruption.
Yeoh said the "biggest social ill and immoral activity" in Malaysia was corruption and the misuse of public funds.
The Youth and Sports Minister Syed Saddiq Syed Abdul Rahman also questioned Zahid, who served as Deputy Prime Minister of Malaysia between July 2015 and May 2018 and held several senior government positions during his career, on the consequences and punishment for persons involved in corruption.
"How about those who are corrupt and in cahoots with those who steal the people's money? Will misfortune fall?" he asked.
Syed Saddiq said of his ministry that 12 people had been arrested by the Malaysian Anti-Corruption Commission (MACC), adding that in Umno, there had been so many that he had lost count.
"I have never heard that misfortune would fall because of (the act of) a thief," he said.