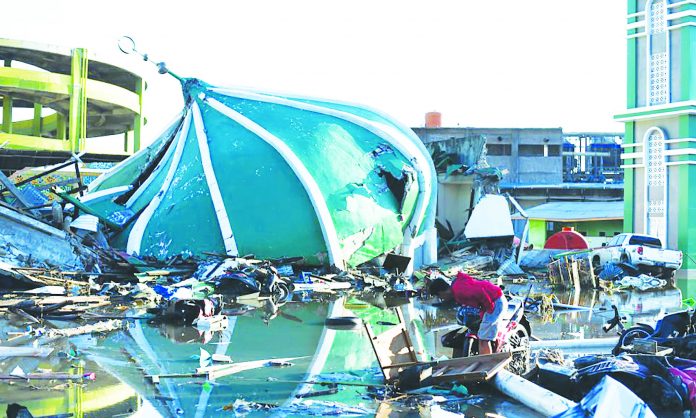 The death toll in Indonesia's twin quake-tsunami disaster climbed to 1,424 on Thursday, October 4, with time running out to rescue survivors six days after the disaster struck.
Authorities have set a tentative deadline of Friday, October 5,  to find anyone still trapped under rubble, at which point the chances of finding anyone alive will dwindle to almost zero.
Indonesia's disaster agency said thousands were injured and tens of thousands – possibly hundreds of thousands – displaced from their homes.
More than 66,000 homes were destroyed or damaged by the magnitude 7.5 quake and the tsunami it spawned on Friday.
'The scene in Donggala is of devastation'
Al Jazeera's Wayne Hay reports from Donggala, the first area hit by the tsunami, that aid has taken time to reach Donggala, as most of the rescue efforts after Friday's devastating disasters focused on Palu City.
"People have been complaining that they are being treated like second-class citizens here because they are not receiving the aid [other] areas have," Hay said.
"Slowly but surely, that is improving, the roads to Palu are opening so we are seeing some aid, some assistance, coming through here.
"There is no search and rescuing operation going on, there are still people missing but they assume that these people have now been swept off to sea and will not be seen again."
More than 600,000 children affected
At least 600,000 children have been affected by the quake, Save the Children said, with many sleeping on the streets among ruins.
"It's hard to imagine a more frightening situation for a child," said Zubedy Koteng, the group's child protection adviser. "Many children are in shock and traumatised, alone and afraid. Young children searching for surviving relatives will have witnessed and lived through horrific experiences which no child should ever have to see."
Source:  Al Jazeera Edited for space by the Islamic Post