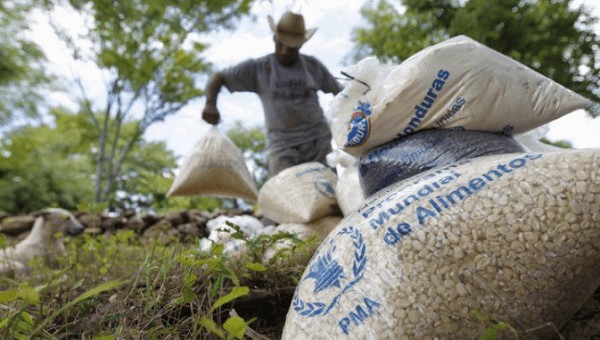 A major drought has ruined crops and left livestock dead in two southern provinces of Honduras causing famine and a government-declared state of emergency.
The Government of Honduras declared a state of emergency in the provinces of El Valle and Choluteca because of drought.
Edgar Murillo, a mayor in one of the hard hit areas told local media there families are going hungry because of the drought and its effects on their farms.
"Many families that are dedicated to producing basic grains sell a part and keep another for self-consumption. Unfortunately, this year, 40 of the milpas (family gardens) were lost (and) people with no resources have not been able to feed themselves," Murillo said.
In addition, livestock is dying because of the lack of grass to feed on.
Across the two provinces in the southern section of the country, 72 percent of corn and 75 percent beans have been lost, according to the country's Ministry of Agriculture and Livestock (SAG).
President Juan Orlando Hernandez met with his cabinet recently to determine a course of action.
The state of emergency will be in place from August 15 until December 31.
About 65,500 families require emergency food in 34 municipalities, says the government.
                                                                                                               telesurtv.net