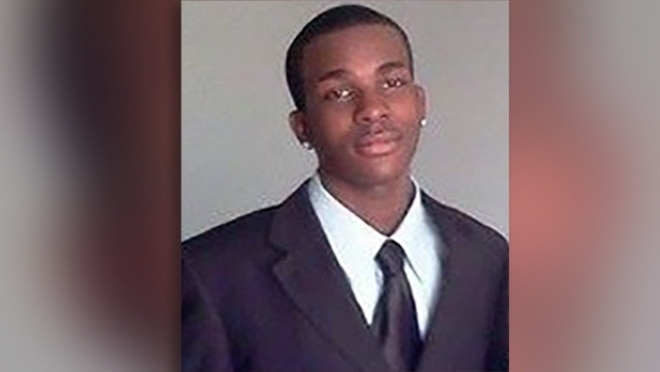 Sacramento's faith-based community organizes town hall discussion
SACRAMENTO, Calif. (KCRA) —
Hundreds gathered at Sacramento's SALAM Islamic Center Wednesday to discuss the shooting death of Stephon Clark and to look for solutions to prevent similar deaths from happening again.
The meeting was organized by the Council on American-Islamic Relations Sacramento Valley Chapter, the Council of Sacramento Valley Islamic Organizations, Sacramento NAACP, Sacramento Area Congregations Together and a coalition of more than 10 mosques from across the greater Sacramento region.
Clark was shot and killed March 18 in his grandparents' backyard in south Sacramento. Officers were responding to a call about a person breaking car windows at night, when a Sacramento County sheriff's helicopter led officers to Clark, who began to run away. The two responding officers believed he was armed and fired 20 rounds at Clark, police said. Investigators later discovered Clark was holding a cellphone.
Sacramento police released videos of the shooting three days later.
Clark was an African-American Muslim who joined the religion several years ago.
In addition to many local faith leaders, Sheikh Omar Sulieman, a well-known religious leader among Muslim Americans, came from Texas to talk about systemic injustice.
Here's what people had to say at the town hall meeting:
Iman Omar Suleiman:
This is not a case of a few bad cops. This is a culture and a system that disproportionately targets people of color.
We don't want to see another Stephon Clark before we see more protests.
We want to actually channel that outrage and effectively mobilize so that we can make sure that people are held accountable when these types of instances take place and hopefully prevent them from taking place in the first place.
CAIR Sacramento Executive Director Basim Elkarra:
We put a Band-Aid here and a Band-Aid there.
But, it's time for the communities to come together to address these issues together to find solutions.
Sacramento Act Board Member Nailah El-Amin:
The tragedy of Stephon Clark is not an isolated incident. It is actually reflective of a discriminatory policing practice that takes place every day across this country.
We're here because black people have historically been policed by a different standard of policing that other people of this country.
South Oak Park Imam Haazim Rashed:
In the dark, I look just like Stephon Clark, and that could have been me or anybody in my congregation.
We have a real personal interest in ensuring that procedures are developed that will protect our rights as well as other people's rights.
Sacramento resident Tristan Brown:
We definitely want to make sure that we rid ourselves of any of the implicit biases that we have in areas of the city.
If the police can deescalate a situation rather than run into one, cause that's for the safety of both the officers and any civilians that are out there.
Sacramento resident Ngabo Nzigira
This is a unique opportunity for our city to do something right that so far everyone has been doing wrong.
And, we want to be part of that process.