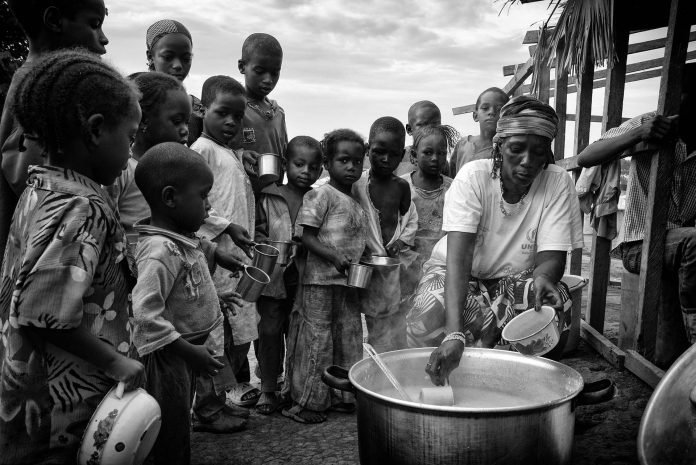 According to reports, more than 43,000 Cameroonians have crossed the border from Cameroon into Nigeria, as the government crackdown on Anglophone separatists continues in Cameroon. Thousands of English-speaking Cameroonians have crossed the border hoping to escape the Cameroonian government riposte after a series of guerrilla attacks on the Cameroonian army. This number is more than the number the United Nations said it expected recently, showing how under-reported the crisis in Cameroon is.
Cameroon is majorly a Francophone African country, with a small percentage of English speakers in the Western part of the country. On October 1st, 2017, the English speaking part of Cameroon declared itself independent, calling itself 'Ambazonia,' after decades of repression and lack of representation in politics by the Paul Biya-led Cameroon government.
Many of the refugees have ended up in Cross River State, the closest Nigerian state bordering South-West Cameroon where the refugees are coming from in droves. But many are also in nearby Benue state. According to Emmanuel Shior, Director General of Benue's State Emergency Management Agency (SEMA), it seems the United Nations Refugee body, UNHCR, has been negligent to account for people who have crossed the borders between Nigeria and Cameroon using unusual routes, hence the number reported just a few weeks ago. "This is a war situation and refugees are trooping in by the minute through the bush paths, rivers and every other unconventional route open to them," he told Reuters.
The separatists are Paul Biya's biggest challenge yet, and the evolution of an armed branch of the movement has meant this is a point of no return for Cameroon. Some Gendarmarie, members of the Cameroonian army, were killed late last year by the separatists, while the murder of another policeman last week in another South-west region of Cameroon has placed emphasis on the militarization of the agitation. Cameroonian authorities have replied with reprisal attacks, many of them leading directly to the migration to Nigeria.
This easy mass movement of refugees into Nigeria might not go down well with the Cameroon government, who have accused Nigeria in the past of sheltering the separatists. Nigeria's State Security Service arrested an Ambazonia leader in early January in the capital Abuja, which gives credence to the allegations that many of the leaders of the group are scattered around Nigeria.
As Cameroon prepares for its presidential elections this year, Paul Biya would be cautious of causing more tension in the Central African country. Already the crisis has caused resources in host communities to be overstretched and would be even worse if more people begin to come into Nigeria. It is up to the African Union and the United Nations to wade into the crisis before it becomes a full-blown civil war.
via Ventures Africa
http://venturesafrica.com/more-than-43000-refugees-from-southern-cameroon-are-seeking-asylum-in-nigeria/