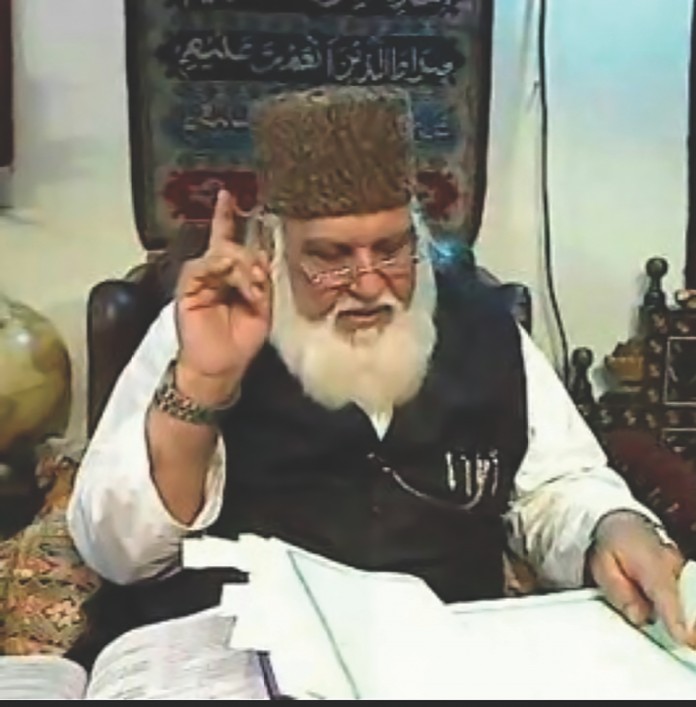 For the past 7 decades, Muslim citizens of Jammu and Kashmir have been subjected to India's inhumane reign of terror. There has been no cessation in the brutality perpetrated by Indian security forces against innocent Kashmiris living under the forced occupation of Kashmir, as they exploit genocidal practices up until today. Most recently, incidents occurred in July when the security forces unleashed vicious assaults against innocent men, women and children who were protesting the murder of Kashmiri freedom fighter Burhan Wani. These latest atrocities included the use of guns spraying millions of pellets in the faces of protesters, causing over 700 cases of full or partial blindness – mostly young people – with over 90 deaths and thousands of injuries reported.
The Imam of The Muslims of America, Inc. (TMOA), Vice Chancellor of the International Qur'anic Open University (IQOU), and head of the Sufi Qadri Order, His Eminence El Sheikh Syed Mubarik Ali Shah Gillani el Hashimi is calling on the United Nations to force India to stop the genocide in Kashmir:
"Kashmiris are 90% Muslim and of the Sufi Qadri Order. It is my family, the Jilanis, who had spread Islam throughout Kashmir. When the partition took place, I myself hoisted the flag. Indeed, it is pitiful to see the Indian army set out to kill, commit atrocities and acts of genocide, and then to witness the lack of response from all sides. It appears that the Pakistani Commission tasked with dealing with this tragic situation is especially guilty of this. It is very sad to see the deplorable conditions that are allowed to develop — the innocent being shot with pellet guns and not being allowed to buy food.
The United Nations has turned a blind eye to the Indian-inflicted bloodshed in Kashmir. Why has not the UN fulfilled its purpose? One of the main purposes of the UN is to maintain worldwide peace and security. Yet, it has neglected its duty towards the Kashmiri people by either ignoring their plight or offering weak and empty platitudes as years go by, with the continuation of Indian occupation and the commission of human rights violations.
If the UN fails to do its job and provide relief and send peacekeepers to the men, women and children in occupied Kashmir, then I myself will see to their welfare. I will form a campaign in this regard that will go door to door to bring aid and relief to the deprived masses in Kashmir.
I call upon all Muslim communities and nations to unite in addressing the atrocities in Kashmir as we have a moral and religious duty to assist them in obtaining their freedom. We must hold the United Nations Security Council responsible for what is happening in Jammu and Kashmir. The UN is guilty of criminal negligence in failing to address Indian-inflicted genocide in occupied Kashmir. We demand the UN Security Council do its job and deploy peacekeepers to intervene and force India to cease their unchecked crimes against humanity."