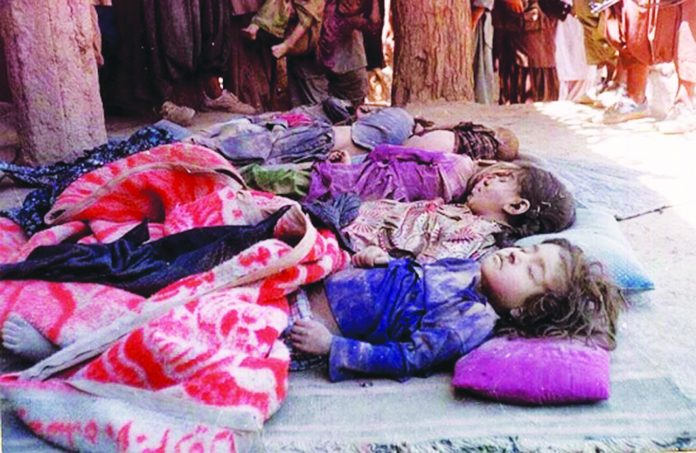 New Pentagon rules allow anti-ISIS airstrikes that could cause more civilian deaths.The Pentagon has approved rules of engagement in the fight against ISIS that permit airstrikes against the group even when they have the potential to cause significant civilian casualties , according to USA Today.
Previously, U.S. airstrikes in Iraq and Syria that risked civilian deaths were permitted in limited cases. But the new rules allow for strikes in some areas even when the bombing risks killing as many as 10 civilians, the newspaper reported.
"Those areas shift depending on the time, location of the targets and the value of destroying them," it wrote, citing six Defense Department officials who spoke anonymously because they were not authorized to give details of target selection. The changes are said to have been in place since last fall.
The report comes just days after Defense Secretary Ashton Carter signaled that the U.S. was looking at ways to step up the fight against ISIS.
"We are looking to do more," Carter said during a trip to the United Arab Emirates. "That ranges from in the air to on the ground."
Those extra measures amount to sending an additional 200 U.S. military personnel — mostly Army Special Forces troops — to support the Iraqi army as it prepares to retake the ISIS stronghold of Mosul, as well as a number of Apache helicopters.
But the Pentagon's aggressive new approach from the air appears to already be underway. Coalition airstrikes against ISIS-controlled areas in the first three months of this year have increased in comparison to the same time last year. As recently as late March, locals in the city of Mosul reported that as many as 25 civilians were killed in a coalition airstrike on the University of Mosul. The Pentagon said it was investigating the incident.
The total number of civilian casualties caused by the U.S.-led coalition that's targeting ISIS in Iraq and Syria is a matter of fierce controversy. The Pentagon has acknowledged 21 civilian deaths as a result of Operation Inherent Resolve, but independent monitoring groups, such as Airwars, put the figure at more than 1,000.
GlobalPost's own investigation into civilian casualties caused by the coalition found significant weaknesses in the way the Pentagon investigated claims of non-combatant deaths.
Responding to questions about the Pentagon's acceptable level of possible civilian casualties for its airstrikes back in January, a coalition spokesman told GlobalPost:
"All strikes are thoroughly reviewed and assessed before we conduct a strike. The Coalition goes to great lengths to ensure there is a balance between military necessity and collateral damage to prevent unnecessary suffering in accordance with the Law of Armed Conflict (LOAC)."
Critics of the coalition's air campaign against ISIS claim that civilian casualties present a propaganda victory for the group, which uses such incidents as a tool for recruitment.
While most world powers agree that IS — which has boasted of beheadings and other battlefield atrocities as well as terror attacks in Paris and Brussels — must be defeated, Western powers
have offered some support to moderate rebels, while Russia has sent troops and fighter jets to back the regime of President Bashar al-Assad.
GlobalPost.com