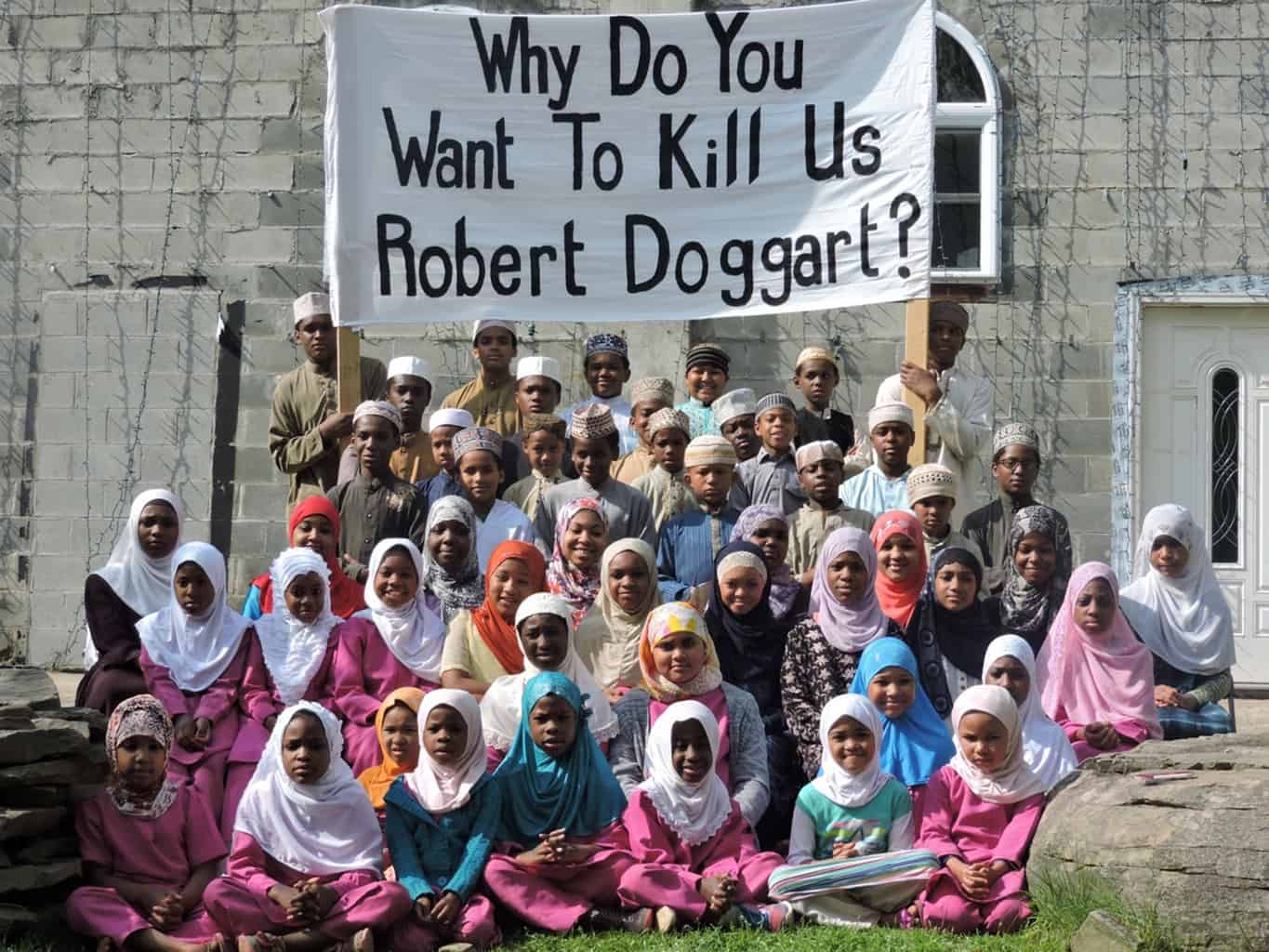 Deck:
Former US Congressional Candidate Conspires To Terrorize, Commit Mass Murder, and Burn Mosque and School of Muslim Village In New York
IP Correspondent
The Public Relations Director for The Muslims of America (TMOA), Muhammad Matthew Gardner vehemently expressed, "Doggart is an example of the results of unchecked and rampant Islamophobia which has spread lies for years about our peaceful community. This man plotted to mercilessly kill us, kill our children, and blow up our mosque and our school. We have sound reason to believe he has already visited our other locations around the U.S. What other murderous plans do he and his private militia (also known as American Taliban) have and where are his accomplices? All would agree, if a Muslim did this, the perpetrator would be immediately identified as a terrorist then prosecuted to the fullest extent of the law. The examples are numerous. Therefore, we call on all branches of justice to see to it that this man is prosecuted for planning a heinous hate crime and terrorist act."

Doggart, who FBI special agent James Smith stated "associates with private militia groups", spent most of 2014 running for U.S. Representative and simultaneously plotting to commit murder and mayhem in Islamberg. Doggart's plan to bomb Islamberg served to put the United States government on notice of his gripes. "I got this battalion that I command and they want to go take action. [They] are so sick and tired of the crap the government is pulling that we go take a small military installation or we go burn down a Muslim church…," reported Doggart in a wiretapped telephone conversation. Doggart's now deactivated Facebook page indicates that he subscribed to the right wing, pro-militia ideology that Islam in America is wrong. Doggart's persistent efforts to commit mass murder and destruction attracted the attention of the FBI in February 2015 when many private militia groups were under scrutiny similar criticism as a result of a new assessment refocusing attention on "sovereign citizen extremists" who have committed increasing attacks against America since 2010. In 2009, Department of Homeland Security Secretary Janet Napolitano came under fire when her agency initially warned of the growing domestic terrorism threat of right-wing private militia groups. Critics preferred to focus on Islamic threats.

The criminal affidavit indicates that Doggart travelled to South Carolina and Texas to meet with members of private militia who shared a similar hatred of the U.S. and Muslims. This activity matches an increase in unwelcome strangers visiting properties of The Muslims of America in South Carolina, Texas and other states. Interestingly, RSS Internet posts by Doggart on August 28, 2014, show he did in fact go to a TMOA location in Tennessee, "I traveled to Dover, Tennessee in Stewart County yesterday…". On Saturday, May 9, 2015, Islamberg residents reported to authorities a suspicious pickup truck at the entrance to their property with an insignia on the back titled "10th Mountain Division". When approached, the vehicle drove off speedily. Doggart sold his evil scheme against Islamberg as a suicide mission where losing his life was worth the sacrifice, "If Hancock, NY happens, so be it. And I'll do what I have to do. If there's a gunfight, well there's a gunfight…if it's necessary to die then that's a good way to die." The federal authorities monitored all of Doggart's electronic and telephone communications and arrested him on April 10 just as he was planning to go to New York to conduct his own "reconnaissance" declaring, "I'll probably bring my M4 with me just in case".

Members of The Muslims of America primarily consist of African American Sunni who are indigenous Americans with Islamic roots spanning four generations. The first generations were mainly converts from various branches of Christianity. Adult residents work in professional and trade jobs while the children participate in local youth sports programs. Contrary to some claims, local, state and federal law enforcement and neighbors have nothing negative to say about the Islamberg community. "For years we worked to expose Islamophobia and those who make millions of dollars flooding the Internet with false information about our community. Due to people like Martin Mawyer of the Christian Action Network regurgitating the same lies, it has spawned this type of hate and now our lives are changed. Our children do not feel safe", explained Gardner. The Muslims of America have a long, documented history of fighting against misinformation including filing a multi-million dollar defamation lawsuit against the Christian Action Network (TMOA v. MAWYER, et. al) for libel published by defendants in a book and on the website of CAN. In the complaint, counsel for The Muslims of America outlined Mawyer's posting of their Hancock, NY property address on the Internet in a fashion meant to goad citizens.

In an exclusive interview, Friday, May 15, Chief Executive of The Muslims of America, Hon. K. Hussein Adams, recounted the astonishing trail of attacks against the community. On June 18, 2013, two men from Albany, New York, Glendon Scott Crawford and Eric J. Feight, were arrested by the FBI for building a weapon of mass destruction. The powerful X-Ray device was to be used against the Muslims in the area as well as against President Obama. The criminal complaint charged that Crawford and Feight intended to use "radiation-emitting device that could be placed in the back of a van to covertly emit ionizing radiation…". Two days before the arrest, residents of Islamberg reported a suspicious van on their property near the mosque. Inside the van were two men and what witnesses reported as "strange equipment" mounted in the rear. Interestingly, court records show Crawford is a member of the KKK with ties to New York and the Carolinas. Feight has since taken a plea, while Crawford faces trial. Other TMOA locations have documented numerous reports over the years of violence against their community and properties. In December 2013, Joshua Allan Casey was charged with unlawfully discharging a firearm and trespassing on TMOA property in York, South Carolina. In early 2014, TMOA residents of Red House, Virginia were awoken by thirteen gunshots ringing out in the night. A gunman attempted to obliterate the sign that identifies the peaceful Muslim village. "Even with all of these attacks," Mr. Adams explained, "we are comforted that the Almighty Creator is with us. Islamberg is one of the holiest places in the world where the Almighty Creator's personal name, Allah, has been shining at our mosque for over 4 years."
Outraged about the Doggart conspiracy, Mr. Adams provides insight regarding the escalating attacks against American Muslims, "It's simple, Doggart is of those who want to incite a civil war between Muslims and Christians by perpetrating violent acts meant to provoke and terrorize us. He and his cohorts should know their actions are not just against us, but all Americans. Although Doggart was arrested, what of his accomplices and other like-minded people who wish to carry out such a murderous plan of attack? Muslims, Christians and true American patriots stand united against hate and violence of any kind and I am sure we will take this opportunity to join together in demanding justice."
Although the prosecution, lead by Assistant U.S. Attorney Perry H. Piper argued for Doggart's continued detention, on May 6, 2015, the magistrate judge shockingly ordered his release subject to multiple conditions, including electronic monitoring, no internet activity, remaining under the 3rd party custody of two adult daughters, posting a $30,000 unsecured bond and staying away from any of the victims or potential victims. Doggart admitted his guilt and a plea agreement was filed in court on the only remaining charge- one count of communicating a threat to injure a person, which carries a punishment of up to five years imprisonment and a fine of not more than $250,000. The agreement has not been accepted by the court pending a hearing on a technical issue. Doggart does not face charges of a hate crime or terrorism. "Unfortunately, in the same set of circumstances, our community would be facing unprecedented aggression and prosecution with labels of terrorism," said Gardner, "We do not want to be victimized twice. Once by Doggart and again if this criminal is set free. Therefore we intend to give the judicial system any support they need to properly sentence him."
Hon. K. Hussein Adams
Chief Executive
The Muslims of America, Inc.
###
The Muslims of America, Inc., has scheduled an invitation-only press conference to address this matter on Monday, May 18, 2015 at 4:00pmET. Location: Holiday Inn (Tioga Room), 2-8 Hawley St, Binghamton, NY 13901. Members of the media are welcome to attend after applying for and receiving a press pass. To apply for a press pass, please visit http://goo.gl/forms/mSJCa8hhiG.
The Muslims of America, Inc. (TMOA) is an indigenous American Muslim organization founded in 1980 and based in the United States of America. TMOA is dedicated to maintaining Islamic principles to be practiced in both letter and spirit by forming communities focused on love for the Almighty Creator and His Commandments, along with the establishment of long-lasting relationships with our Christian brethren through our interfaith programs.
Press Contact:
Muhammad Matthew Gardner
Public Relations
The Muslims of America, Inc.
(434) 352-1166
Email: [email protected]
Website: www.iqou-moa.org
Preview attachment American Taliban Beseige Islamberg: https://www.scribd.com/doc/265515047/265509428-Dr-Robert-Rankin-Doggart-criminal-complaint-1-merged-pdf
Main Image: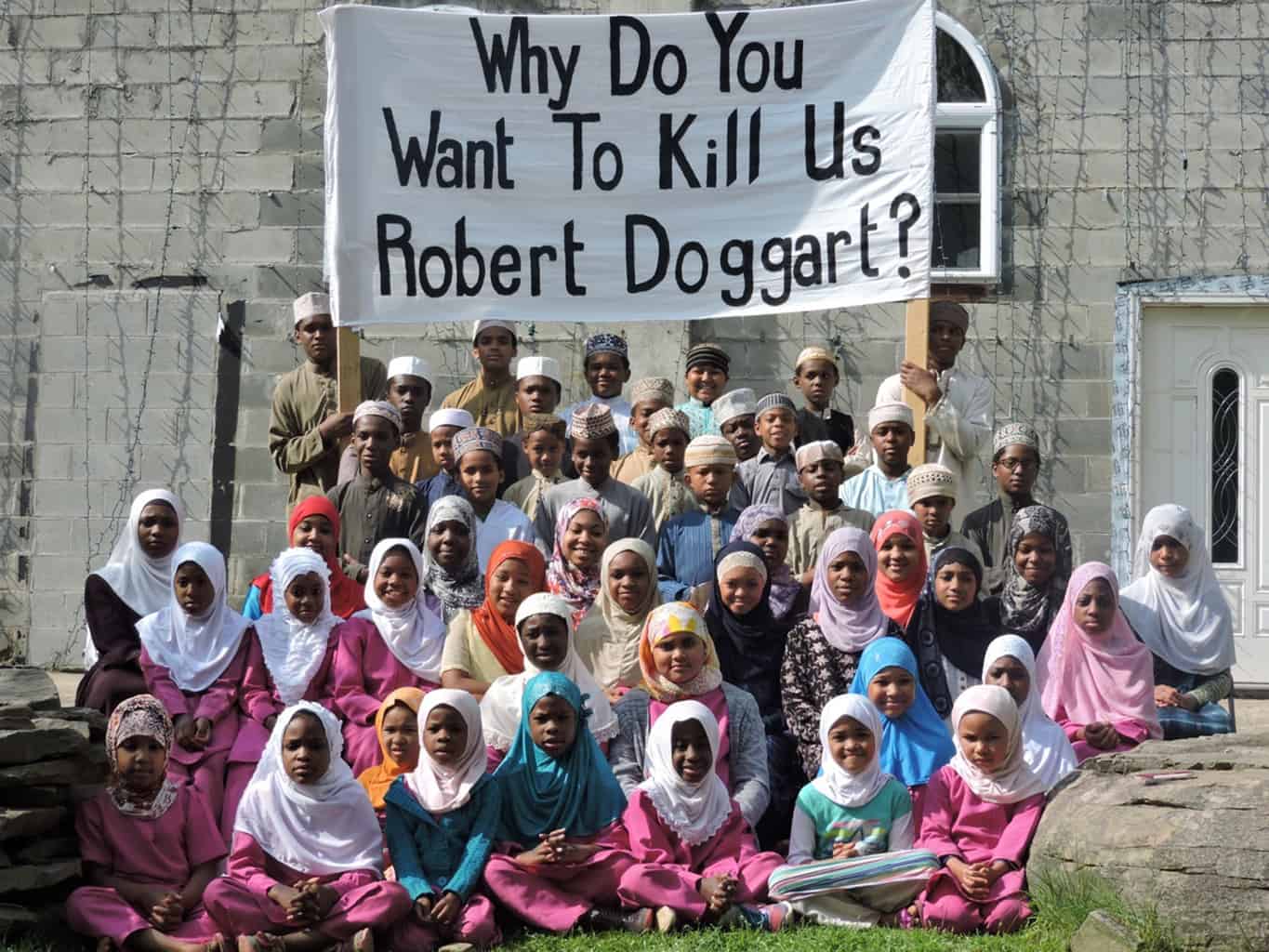 Thumbnail Image: